Visualizing Article Relationships
Example of a Citation Map
Citation Map for article written by GUST Faculty, Mohamed M. Mostafa, from Web of Science: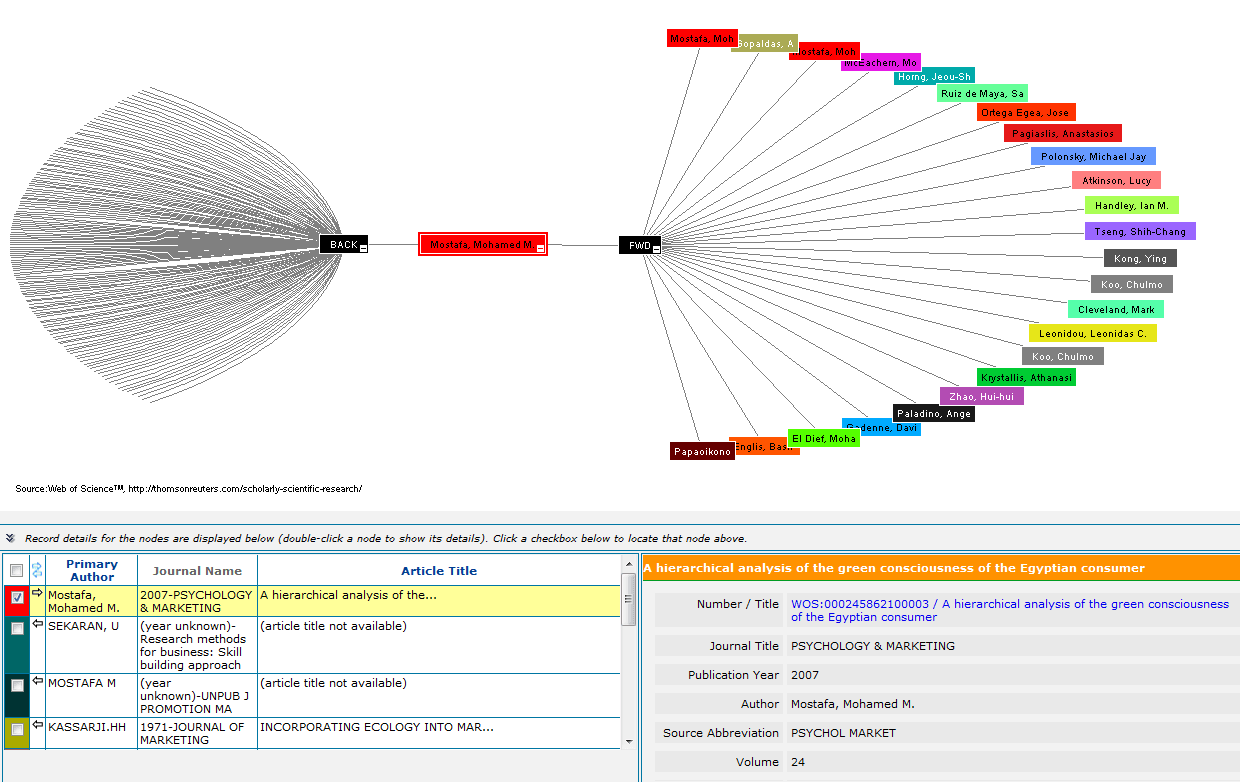 An Early Co-citation Map of Science
An early co-citation map of science showing the major disciplines of the natural sciences: Biology, chemistry, and physics. The data are from a five-level co-citation analysis. Multidimensional scaling was used to position macro-clusters (from: Small & Garfield, 1985).