Our Programs
Smart organizations understand the value of human capital. Through partnerships with leading organizations and top HR professionals, we offer a learning solutions that improves performance for both individuals and businesses, delivering company-wide impact.
Our interactive human resource and organizational behaviour courses provide business leadership insights from an HR perspective to help you optimize your company's greatest competitive advantage – its people.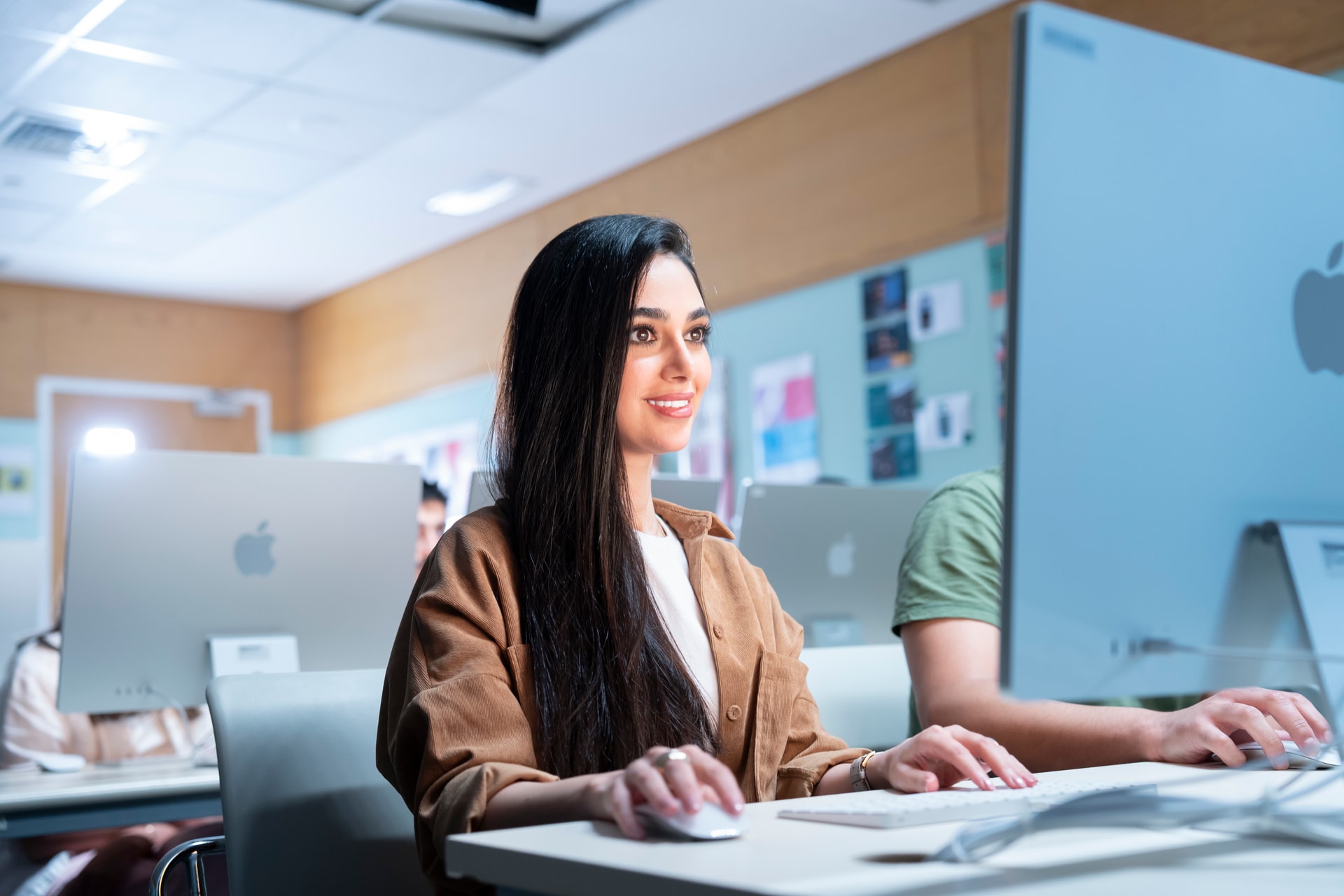 Managing Performance
Introduction
This program delivers applied training in the concepts and skills of managing performance. Explore techniques for planning, coaching and reviewing performance on an ongoing basis. Diagnose performance opportunities and problems, reinforce exemplary behaviour and motivate people to give their best. Create a work environment where people can grow and succeed, while achieving mission-critical results.
Who Should Attend
Department managers, line supervisors, team leaders or others in positions that require them to manage and document employee performance

HR professionals who want an overview of the implementation end of performance management will also benefit from attending
Key Benefits
Set objectives to achieve both role-specific and professional development results

Find an effective middle ground between micro-managing and being laissez-faire

Support a perception of fairness and consistency

Manage the performance of high, solid and marginal employees

Feel confident managing individuals and teams, in person and remotely

Motivate people to go the extra mile for the team and organization
Program Content
Applying the Big Five Motivators
Responsibility, learning and growth, career development, personal achievement, meaning and purpose.

The roles of a manager: what people want, need and expect from managers.
Managing Performance Phase One: Performance Planning
Goal setting, building accountability and measuring performance.

Biases, errors and assumptions.

Rewards and their impact on motivation.
How the current climate affects metrics and development plans.

Overcoming challenges of managing remotely.
Managing Performance Phase Two: Ongoing Coaching
Active listening.

Golden rules for delivering feedback.
The GROW model of coaching.

Applied practice in listening, questioning and coaching.
Managing Performance Phase Three: Reviewing Performance
Recording and documenting.

Using multiple sources of performance data for a fairer review.

Structuring a performance review discussion.
Dealing with Challenging Performance
Navigating the escalation process, preparing to conduct a termination meeting.

Managing fall-out and team communication.
Managing a Performance Feedback Conversation
Applied practice: manager/employee role-play
Special features
This hands-on program includes group discussions, case studies, individual activity-based development and small group exercises to deepen your insights and sharpen your performance management skills.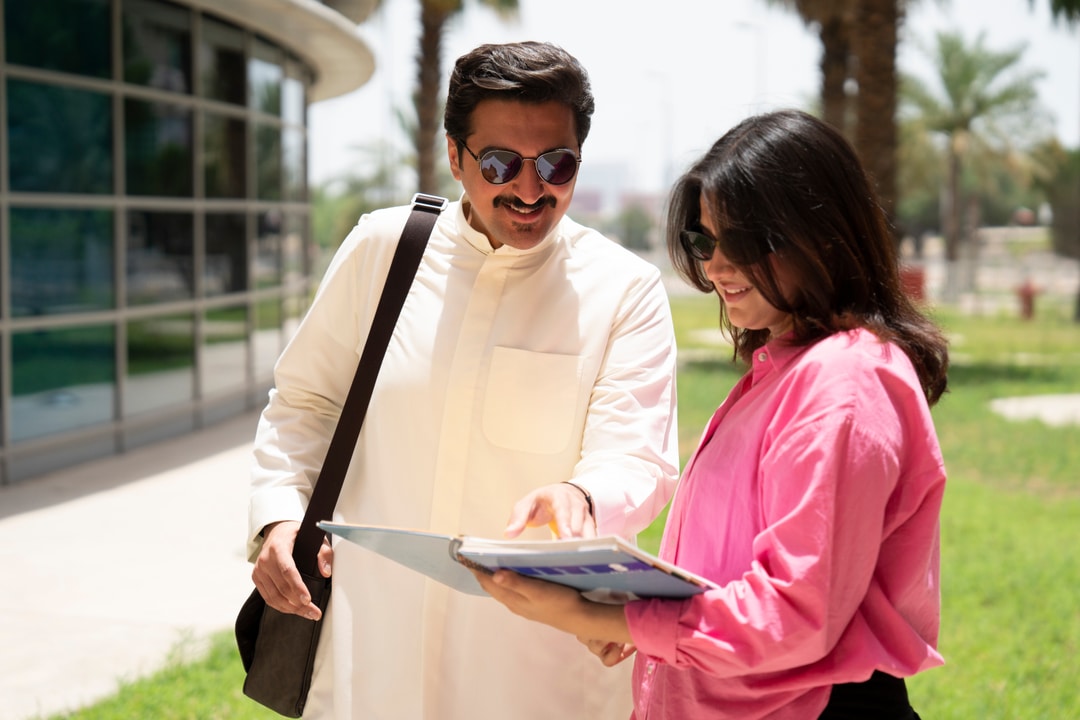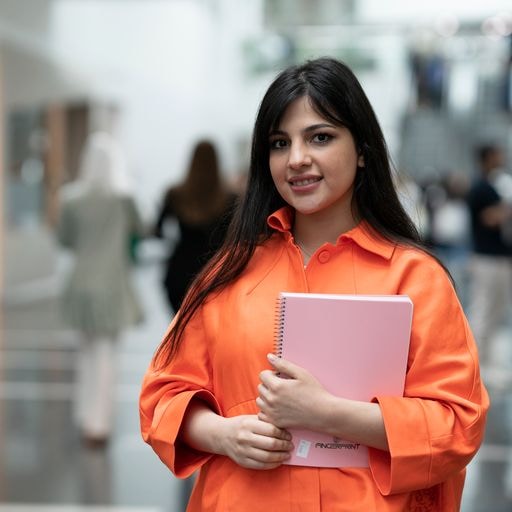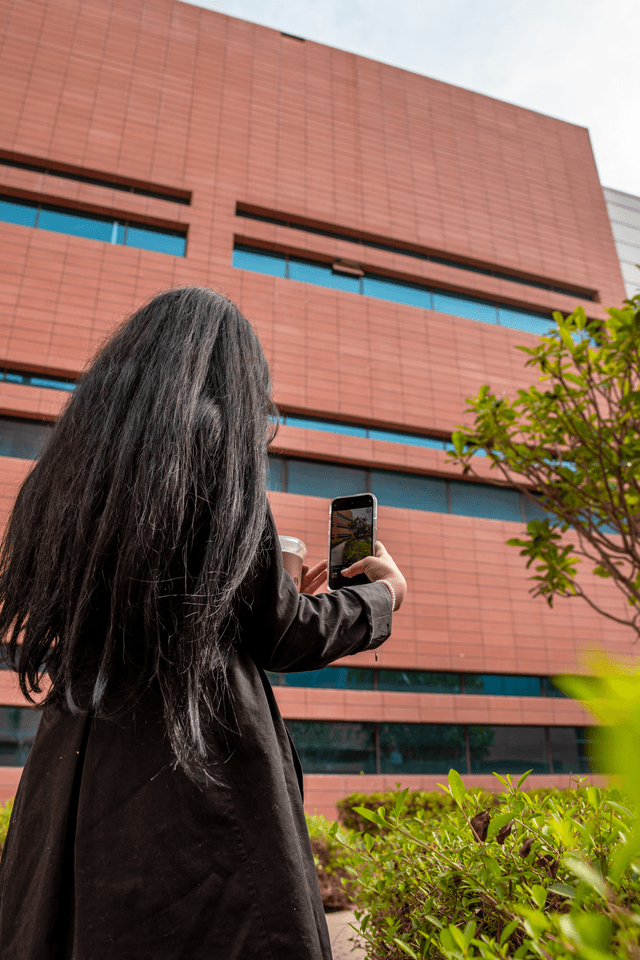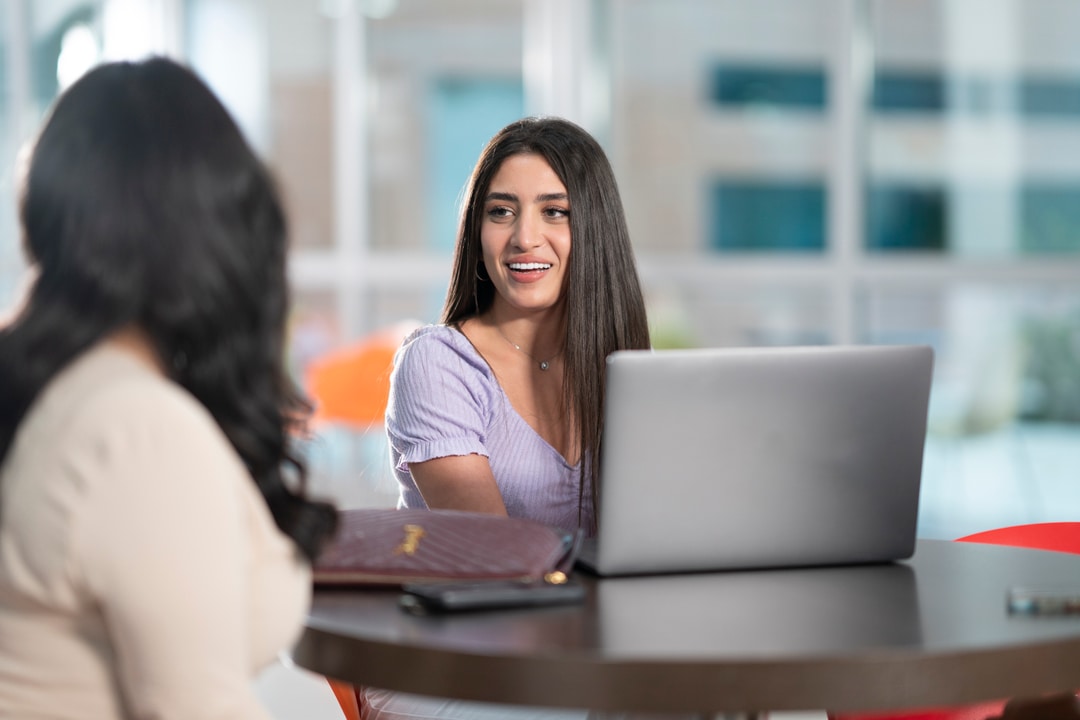 Digital Transformation In HR
Introduction
Due to continuous technological innovation and increasingly data-driven workforce decision-making, the human resource (HR) function has undergone a rapid digital evolution. This change has pushed HR professionals to take on a larger role in equipping an organisation to be digital. To succeed in their position and drive business performance, these professionals now require the knowledge and skills to effectively embed and utilise digital HR.
The Digital Transformation in HR course provides you with a holistic overview of the key trends, issues, and methods for tactically implementing digital HR. Drawing on a unique combination of the latest research and thought leadership, you'll discover effective digital HR adoption and utilisation strategies. You'll also develop the quantitative, qualitative, and technological efficacy needed to enhance employee productivity.
You'll be introduced to a range of digital HR tools, such as natural language processing (NLP), chatbots, softbots, automation, and digital assistance that can be used to enhance the management of your workforce. You'll explore common and advanced people analytics techniques and gain the skills to draw findings that inform your decision-making. Throughout the course, you'll learn to reflect critically and ethically on the use of digital HR and the implications for your employees and wider stakeholders.
Who Should Attend
Department managers, line supervisors, team leaders.

HR professionals who want an overview of the implementation end of digital transformation.
Key Benefits
An understanding of how to utilise data analytics, including data sources and collection methods, as well as technology, to make informed talent and business decisions.

Methods to identify and solve business challenges related to digital HRM in various organisational contexts.

The skills in adoption, change, and risk management needed to foster stakeholder trust while navigating the digital cultural landscape of an organisation.

Knowledge of the emerging tools that are required to assist with the digital transformation of HR practices at an organisational, functional, and individual level.
Program Content
Module 1: The case for digital human resource management (HRM)
Explore the evolution of the HR function and ethical debates in digital transformation.
Module 2: Identifying the problem: Evidence-based inquiry
Discover how to identify HR-related challenges using a variety of evidence-based problem-solving approaches.
Module 3: Data sources, types, and collection
Learn about where to source the relevant types of people data in your organisation and explore how to collect this data legally and ethically.
Module 4: Data analytics for HR
Explore various approaches for making sense of people data through data visualisation and statistical analytics techniques.
Module 5: Emerging tools for digital HRM (AI and HR)
Explore how big data, AI, machine learning, and automation are providing innovative solutions to HR challenges.
Module 6: Data-driven HR decision-making
Uncover the practices of data-driven decision-making to ensure that those decisions are valid and ethical.
Module 7: Implementing digital HRM
Consider factors such as organisational adoption, stakeholder trust, and risk when implementing digital HRM.
Module 8: Embedding digital transformation across the organisation
Explore how HR professionals need to adapt to facilitate digital transformation in an organisation.
Special features
This hands-on program includes group discussions, case studies, individual activity-based development and small group exercises to deepen your insights and sharpen your skills.
People Analytics: Transforming HR Strategy with Data Science
Introduction
Today's human resource leaders and people managers are being called upon to make decisions that enhance both people and business outcomes. Most HR leaders do not have access to employee data as well as the analytical tools that help to derive insights, and optimise and align decisions with strategic corporate objectives. This programme will enable you to develop a cutting-edge people analytics function in your organisation. It will also equip you with practical and analytical techniques, and data-driven insights that will guide you to future-proof your business.
Who Should Attend
Mid-level to senior HR professionals

People/data analytics professionals

Consultants - HR and Analytics

Project managers

Directors and functional heads

Employee representatives
Key Benefits
O­ffers practical approaches on how to:
Formulate and implement a people analytics function.

Applies management, scientific and methodological expertise to organisational data.

Generates insights from people data that will help to future proof your.

Strategically position a people analytics function within your corporate structure.

Organise, analyse, and leverage data that already exists within your organisation.

Generate actionable insights from scientific experiments and data analysis.

Demonstrate both technical and ethical leadership in how you make people decisions.
Program Content
Module 1: Strategic Positioning - How do you set up a people analytics function?
Get an overview of the people analytics landscape.

Determine the appropriate composition and positioning of your team.

Understand how this function enables leadership to inform, optimise and align with corporate objectives.

Secure your position as an expert decision-enabling service to the business.

Identify the skills, objectives and resources required to achieve professional and functional maturity.
Module 2: Achieving Operational Excellence with Data: How do you organise and leverage what already exists within your organisation?
Identify and manage key stakeholders.

Develop a pragmatic approach to people analytics projects.

Find opportunities from data and vice versa.

Identify where relevant data resides within organisations.

Recognise the key bene­ts of data warehouses.

Conceptualise the role of data warehousing in strategy.
Module 3: Root Cause Analysis and Project Tactics - How do you ensure you solve the right problem within the appropriate timeframe?
Create project management plans for people analytics.

Explore counter-intuitive hypotheses.

Break down symptoms of people-related challenges into their constituent parts.

Uncover the root causes and tackle them intelligently.
Module 4: Designing Successful Experiments - How can you best achieve scienti­c rigour and quality within complex and dynamic organisational settings?
Design experiments and formulate scientific hypotheses.

Compare underlying measurement principles behind experimental designs.

Draw conclusions from data analysis and communicate results to senior leadership.

Apply scientific methods to resolve practical organisational challenges.
Module 5: Psychometrics - What role do latent traits have in governing workplace behaviour and how can psychological data augment people analytics e‑orts?
Assess the influence of latent psychological traits on workplace behaviour.

De­ne criteria against which to evaluate psychometric tests.

Present opportunities and limitations of psychometric data in strategic decision-making.
Module 6: Organisational Data Science 1 - How do you go from description to prediction and what do people analytics projects involve in practice?
Translate an organisational problem into a data question.

Address corporate challenges using both structured interviews and unstructured text analytics.

Become fluent in statistical and data science terms on a high level, to effectively lead data scientists.

Understand the process of moving from description to prediction to prescription.
Module 7: Organisational Data Science 2 - How can you safely and consistently integrate data into your communication and decision-making strategies?
Appreciate the differences between machine learning, AI and other predictive models.

Analyse prepared code and simulated organisational data, including internal news boards, managerial reviews, employee surveys, emails, and unstructured text data.

Deliver written and oral communications to keep stakeholders engaged and invested in the success of the people analytics function.

Articulate how insight-driven people analytics operations can transform the traditional role and perception of HR inside and outside organisations.
Module 8: Transforming the Workplace - What is your vision for the future of work?
Analyse inherent limitations of people analytics techniques within ethical scenarios.

Develop strategies for mitigating the diverse array of risks that arise when applying machine learning to organisational challenges.

De­fine a personal vision of how people analytics technologies should follow the principles of ethical leadership, corporate social responsibility, and values-oriented algorithm design.

Examine how people analytics can transform society and the workplace for the better.
Special features
This hands-on program includes group discussions, case studies, individual activity-based development and small group exercises to deepen your insights and sharpen your skills.