september
Last Day For Posting Equivalency For Fall 2301
Online Exception For Seniors only (Fall 2301)
Last Day For Placement Test For Fall 2301
Last Day For Fall 2301 Admission
Applying For Social Allowance for Fall Semester 2301 Begin
Fall Semester 2301 Classes Begin (15 Weeks Instruction)
Late Reg. ( 10% Penalty Fee) and Add & Drop for Online Fall 2301 Begin
Late Reg. ( 10% Penalty Fee) and Add & Drop for Online Fall 2301 End
University Holiday/ Prophet's Birthday
october
Applying For Social Allowance for Fall Semester 2301 End
Last Day to Submit CAFs For Spring 2302
november
Last Day to Submit Spring 2302 Schedule of Classes
Last Day to Withdraw From a Course With (W) Grade For Fall 2301
december
Last Day to Withdraw From Fall Semester 2301
Advising & Registration Period for Spring Semester 2302
Last Day to Receive Prior Approval Form (Equivalency) For Courses Taken Outside GUST For Spring 2302
University Holiday/ Winter Break Begins
University Holiday/ Winter Break Ends
january
University Holiday/ New Year's Day
Applying For Summer Scholarships (MS&T, UMSL, GW & UAM) Begins
Fall Semester Classes End
Last Day to Apply for Graduation For Fall 2301
Last Day to Withdraw From the University For Fall 2301
Last Day to Post Final Grades For Fall 2301
Grade appeal for Fall 2301 Begins
Last Day to Post Spring Equivalency (New Students)
Online Exception For Seniors only (Spring 2302) Begins
Grade appeal for Fall 2301 Ends
Last Day Placement Test - New Students
Applying For Summer Scholarships (MS&T, UMSL, GW & UAM) Ends
Last Day of Spring Admission
Online Exception For Seniors only (Spring 2302) Ends
Add & Drop Period for Spring Semester 2302
Applying For Social Allowance Begins
Spring Semester 2302 Classes Begin (15 Weeks Instruction)
february
University Holiday/ Al-Israa Wal Miraj
Applying For Social Allowance Ends
Last Day to Submit Incomplete Grades & Change Grades For Fall 2301
University Holiday/ Independence Day & Liberation Day Begins
University Holiday/ Independence Day & Liberation Day Ends
march
Last Day to Submit Summer 2303 Schedule of Classes
Last Day to Withdraw From a Course with (W) Grade For Spring 2302
april
University Holiday/ Eid Al-Fetr Begins
University Holiday/ Eid Al-Fetr Ends
Last Day to Withdraw From Spring Semester 2302
Advising & Registration Period for Summer Semester 2303
may
Last Day to Receive Prior Approval Form (Equivalency) For Courses Taken Outside GUST SUMMER 2303
Last Day to Submit Fall 2401 Schedule of Classes
Last Day to Apply For Graduation For Spring 2302
Last Day to Submit CAFS For Fall 2401
Last Day to Withdraw From the University
Spring Semester 2302 Classes End
Spring Final Exams Begins
Online Exception For Seniors only (Summer 2303) Begins
Last Day For Posting Equivalency For Summer 2303
Last Day to Post Final Grades For Spring 2302
june
Online Exception For Seniors only (Summer 2303) Ends
Add & Drop Period for Summer Semester 2303
Grade appeal for Spring 2302 Begins
Summer Semester Classes Begin (6 Weeks Instruction)
Grade appeal for Spring 2302 Ends
University Holiday/ Day of Arafa & Eid Al-Adha Begins
University Holiday/ Day of Arafa & Eid Al-Adha Ends
july
Last Day to Withdraw From a Course with (W) Grade For Summer 2303
University Holiday/ New Hijri Year
Last Day to Apply For Summer Graduation 2303
Last Day to Receive Prior Approval Form (Equivalency) For Courses Taken Outside GUST FALL 2401
Summer Semester Classes End
Summer Semester Final Exams Begin
Summer Semester Final Exams End
Last Day to Post Final Grades For Summer 2303
Fall 2401 Early Advising Session Begin
Fall 2401 Early Registration Session Begins
Grade appeal for Summer 2303 Begins
Grade appeal for Summer 2303 Ends
august
EFU Summer Semester Classes End
Last Day to Post EFU Summer Final Grades
Fall 2401 Early Advising Session Ends
Fall 2401 Early Registration Session Ends
Advising & Registration Period for Fall Semester 2401
My journey at GUST was very insightful, I have learned more about my interests as it shaped and developed my skills.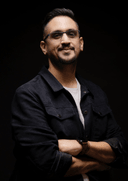 Salem Al Mathkour
PR Creative Team Leader
I acquired numerous skills and gained extensive knowledge that has prepared me for the real world. I am forever grateful for the valuable experiences I had at GUST.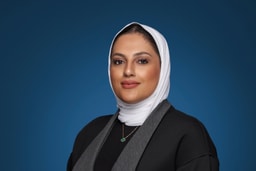 Marwa Marafi
Marketing & Corporate Communications Manager
I had a great experience at GUST and my professors had a big impact on me and my success as it has prepared me to enter my field of work today.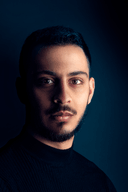 AlWaleed Miqdad
TV Director
My journey at GUST was phenomenal. It enriched my knowledge and understanding of the business world. GUST provided me with the necessary knowledge and skills to succeed in the business world.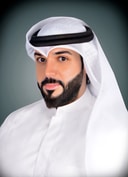 Eisa Al Salman
Senior Accountant at a non-profit organization