Fostering Proficiency
As an institution that values English language proficiency as the foundation for success in our academic programs, we are dedicated to ensuring that all applicants possess the necessary language skills to excel in our dynamic learning environment. To achieve this, we have established specific requirements for demonstrating English language proficiency.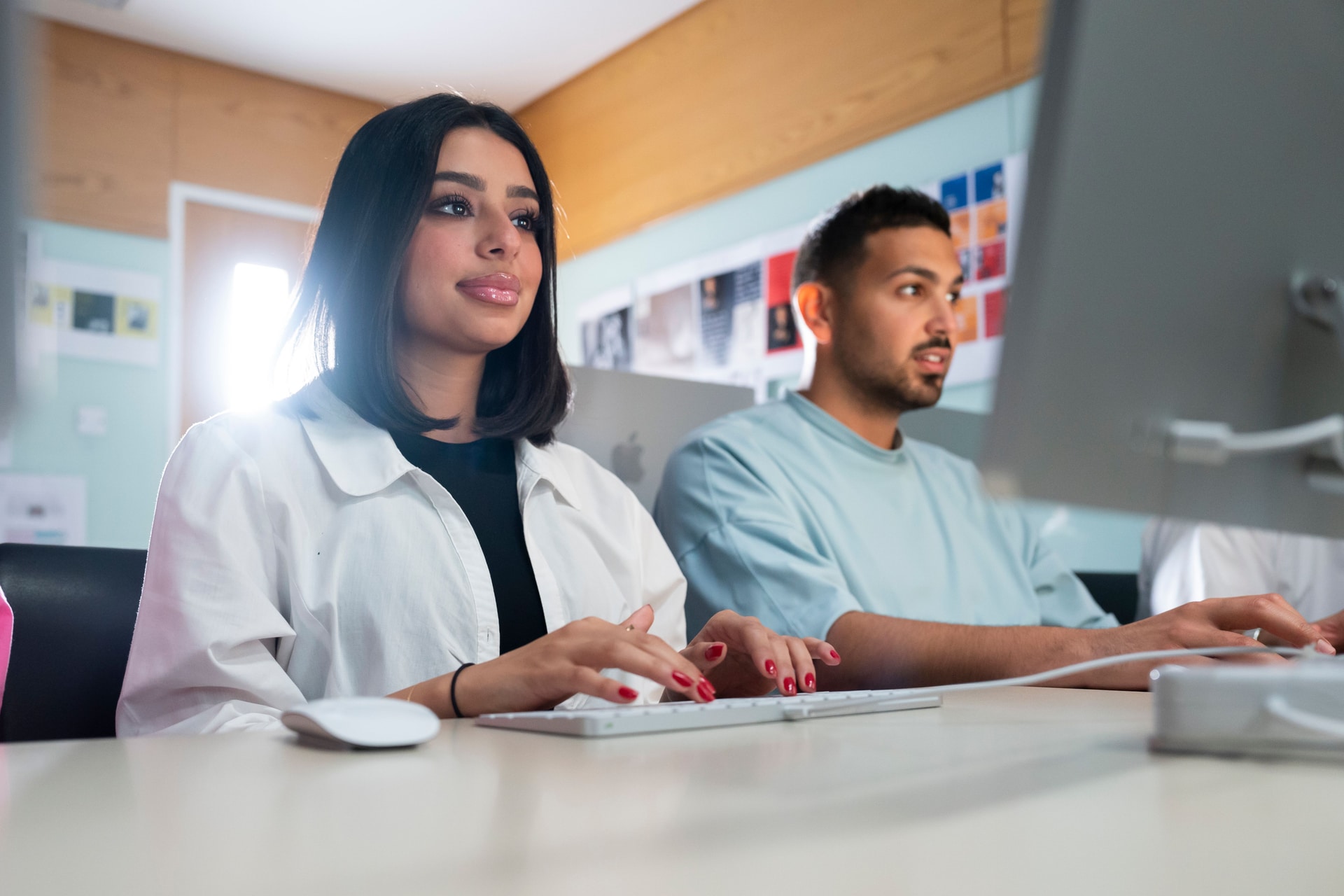 Certification Requirements
Embarking on a journey towards higher education in Kuwait entails navigating the essential certification requirements with confidence. Whether you have earned a Kuwaiti high school certificate from public schools or completed your education in a private Arabic or foreign school, securing approval from the Ministry of Education is a critical step. At GUST, we are committed to assisting you throughout this process, opening doors to a world-class education that prepares you for a successful future.
Admissions Procedures
Early Admission
The early admission procedure is designed to assist final-year high school students in completing the registration formalities well ahead of the start of the semester they are applying for. Early admission students are not accepted at GUST until they have taken the GUST placement tests in English and Mathematics and their transcript for the final year showing the results of all courses studied has been reviewed by GUST's Admissions along with their official secondary school graduation certificate. Applicants in this category are not permitted to start classes until all admission requirements have been completed and all documentation submitted.
International Students
Students from foreign countries are admitted to GUST if they meet the GUST admission requirements and submit required documentation. International students must apply in person at GUST. For more information, please contact the International Program Coordinator at GUST.
Transfer Students
Students wishing to transfer to GUST from another university approved by the Ministry of Higher Education in Kuwait, must meet the following requirements:
Students may transfer from universities that are accredited by the Ministry of Higher Education, provided they have passed 24 credits with a cumulative GPA of 2.00 or above. If any English credited courses were transferred, such students are not required to take the GUST English Placement Test (Accuplacer™), IELTS, or the iBT TOEFL.

GUST may accept up to 60 transfer credits from other accredited institutions. However, GUST policy with regard to acceptance of credits for courses taken at other approved institutions is on a course-by-course basis. Course content must be similar to that of the equivalent GUST course in terms of degree of difficulty, length, and depth of study, content covered, type of evaluation and rigor of assignments and class/project activities. In order to earn a degree from GUST, a minimum of 60 credits must be taken in residence, of these, 18 must be completed in the student's major.

GUST will not transfer credits of any course fulfilling GUST's General Education Requirement taken before 10 years. In the case of courses in the student's major the limit is up to five years in order to be transferred.
Transfer Credits From Colleges Granting Diplomas or Associate Degrees
Students may transfer from colleges* such as the Public Authority for Applied Education and Training (PAAET), ACK, ACM, BoxHill and other community or junior colleges provided they take the iBT TOEFL, IELTS, or sit for the GUST English and Mathematics Placement Tests (Accuplacer™). GUST's policy with respect to transfer credits varies according to the particular programs offered by the colleges.
There are three general cases:
Students must have completed their diploma at the college and credits are transferred on course by course basis, e.g., Students transferring from PAAET and ACM must have a graduation diploma from the College of Business Studies.

Students must have completed their diploma which then is evaluated holistically and a fixed number of credits are given e.g., transfers from ACK and BoxHill Colleges.

Students not falling in the two cases above follow the rules of university transfer students.
* New MOUs have been signed with new colleges. Rules for students transferring from those colleges will be communicated as soon as are made available to the registrar office.