Executive Education Approach
Overview
By offering design solutions for corporates from various experts in handling corporate requirements, we ensure continuous education, training, and analysis.
Recognizing that the goals of every organization, institution or corporate entity are distinct from each other, Executive Education applies a systematic method to determine how to meet your specific human resource development objectives.
Through open and effective communication, research and analysis, we are able to get a clear grasp of your particular needs and requirements. Once established, we then develop a framework from our links with the Gulf University for Science and Technology (GUST), the expertise, experience and innovative research of our faculty, as well as our partnership with reputable international learning and qualification institutions.
Based on our in-depth analysis and appreciation of your needs, we are able to recommend set courses from our wide range of bespoke programs or tailor make and customize learning packages to suit your every intention.
By seamlessly integrating our knowledge and experience with yours, we create solutions that you need to move ahead and grow.
Why Executive Education?
Pool of Qualified Instructors: boasting a team of highly competent educators, bringing a wealth of knowledge and experience to enhance our students' learning journey.

Superior Quality Services: delivering top-tier services grounded in best practices, ensuring an enriching and seamless educational experience.

High Professional Standards & Integrity: upholding the highest professional standards, fostering an environment of integrity that extends beyond the classroom.

Driven by Talented and Professional Team: powered by our dedicated and expert team, whose talent and professionalism set the course for our continued success.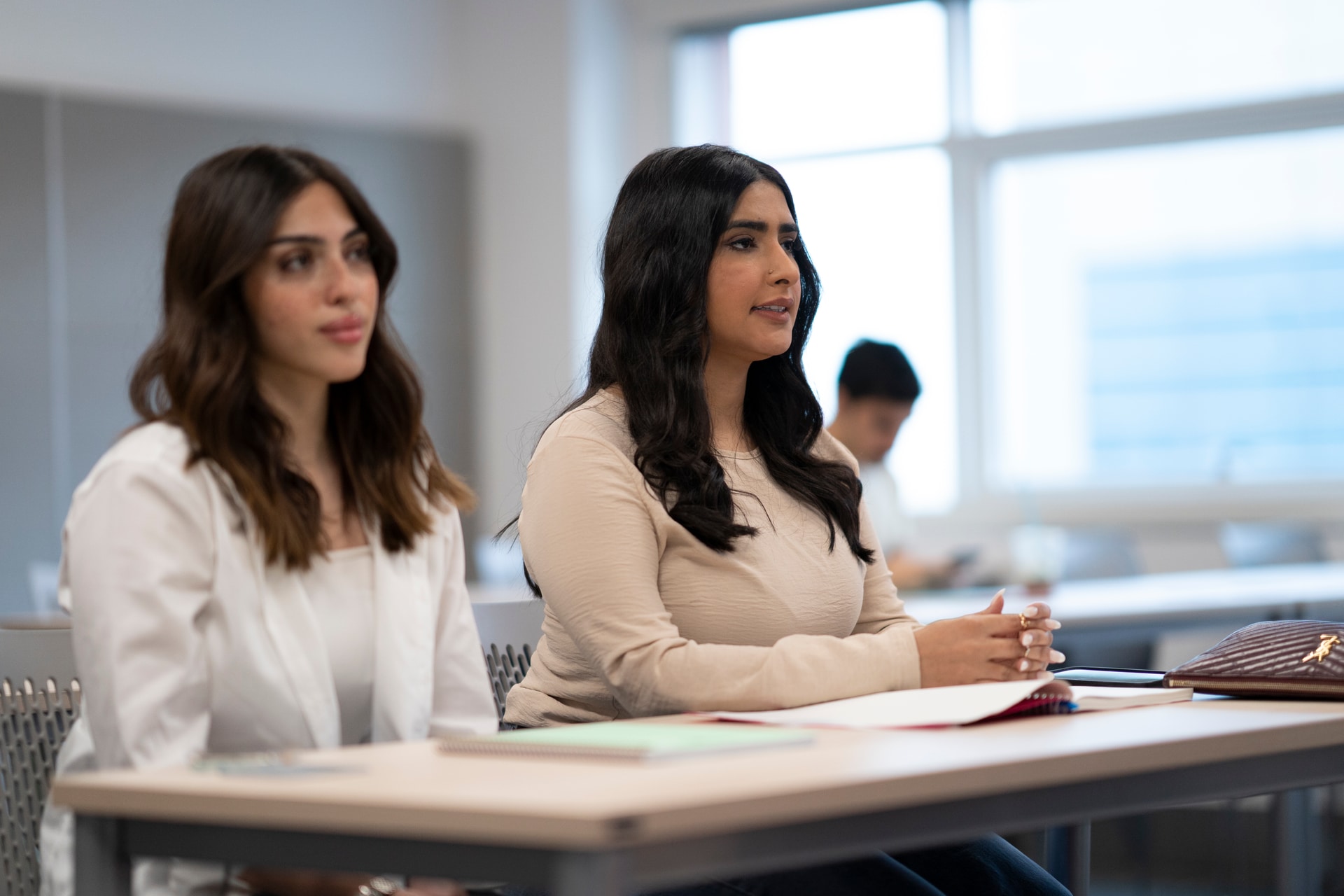 Course Delivery Options
On Campus
The course is held in state-of-the-art facilities on the University campus, located in West Mishref. Participants attending on-campus will have the option to commute to the course or stay at one of the many hotels located in the area. Overview of on-campus option:
The ability to interact with faculty and peers in person

Access to hard copy course materials

Ability to logon and view archived course information up to 7 days after the course has been offered. This includes course documents and streaming video of the lectures

If there is a conflict during any on-campus course dates, participants can elect to be an online-interactive student with prior approval from Professional Programs

Parking, refreshments and lunch are provided for on-campus participants – unless otherwise specified
Online with Interactivity
Course delivery is completely online and real-time, enabling interaction with the instructor and fellow participants. Participants have the flexibility of completing the course from a distance utilizing GUST's Distance Education Network technology. Students are required to be online for the entirety of each day's session. Overview of Online – Interactive:
Virtually participate in the course live – with the ability to either ask questions or type questions via "Chat" to the entire class

Zoom technologies provide the option to call into the class while viewing the lecture/materials on a computer or participate using a computer's speakers without having to utilize a phone line

Ability to logon and view archived course information up to 7 days after the course has been offered. This includes course documents and streaming video of the lectures
Online with Archive Access
Course is available for online viewing for a period of 30 days. Participants have the flexibility of watching the course at their own pace and convenience - there is no interaction with the instructor or fellow participants.. Registration must occur by first day of the on-campus course and access to course and materials is for 30 days. Overview of Online – Archive Access:
Online archive students view an archive of the course which includes course documents and streaming video of the lecture.

This option is for content only – participants are unable to interact with the faculty and class participants. If participants have specific questions or need interaction with the faculty member, they should not register for this option.
On Site
Courses are delivered at the company or organization's facility. On-site Courses allow Professional Programs to bring the course directly to the organization and its employees. In addition to the convenience the on-site delivery method offers, organizations can also save on travel and accommodation expenses for their employees.
Methodology & Instructors
Our Training Methodology
We adopt a training methodology that reflects our commitment to equipping corporates' and its human capital with the Knowledge, skills and abilities (KSAs) that foster their performance and guarantees the return on Investment (ROI). We HATE LECTURING and VALUE interaction and gamification.
Here is how we conduct our training courses and workshops:
We leverage the power of gamification, integrating business games into our curriculum to provide immersive learning experiences that stimulate strategic thinking and decision-making skills.
Group Discussions & Projects
Our methodology based on fostering collaborative learning through group discussions and projects, encouraging students to share ideas, solve problems, and work together towards common goals.
We use role-play techniques to simulate real-world scenarios, enabling our students to explore different perspectives, develop empathy, and enhance their communication and problem-solving abilities.
Theoretical concepts illustration find practical application in in-depth case studies, encouraging analytical thinking in real-world context.
Best practices and professional conduct are exemplified through behavior modeling, facilitating learning through observation and practice.
We provide personalized coaching sessions to address individual learning needs, offering guidance, feedback, and support to help students overcome challenges and achieve their personal and professional goals.
We employ advanced simulation tools to create realistic scenarios, offering our students the opportunity to apply their learning in a risk-free environment, honing their decision-making and problem-solving skills.
Furthermore, we use the Kirkpatrick Four-Level Training Evaluation  Model to analyze Learning Effectiveness.
Our Instructors & Consultants
Feeling comfortable with an instructor is what makes learning a great experience. For this reason, Executive Education has internal quality criteria for selecting the instructors to ensure that they are competent in the topic they deliver. Executive Education instructors are working professionals who average over 15 years of experience in the fields in which they teach. They are outstanding experts in their subject matter, but what truly sets them apart is that they are also expert instructors.
Our talented instructors engage participants and pass their expertise on to them with practical, hands-on skills they can use right away to solve challenges they'll face in the real world.
Join our Instructors' Network — Executive Education welcomes collaboration with instructors who are competent and up to the level. If interested to collaborate with us as a freelance trainer please send us your CV along with a copy of the supporting documents to the following email:
Our educational partners are fundamental to our success. We're proud to partner with reputable educational organizations worldwide.