Our Past
We launched in September 2015 in partnership with the Middle East Institute at the National University of Singapore. Since then we have held numerous public lectures, seminars, youth-oriented activities on topics such as politics, economics, culture, and social issues. In addition, we regularly host international scholars for networking and research opportunities. For more information about our past achievements, you can download our annual report here.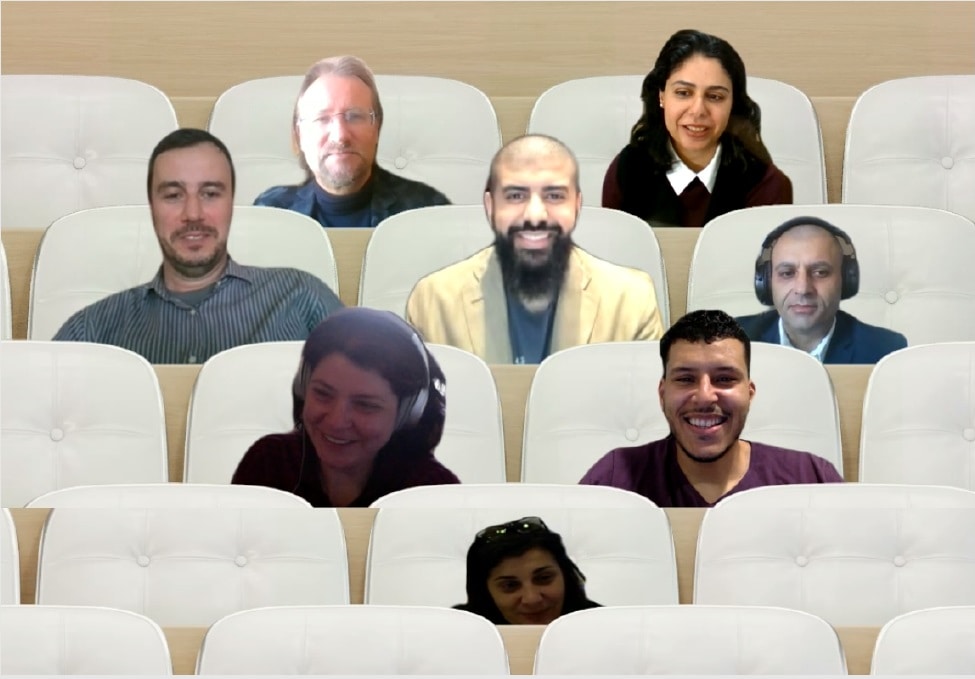 Research 2023-2025
Global Citizenship in Kuwait: Perspectives and Obstacles
Global citizenship is the umbrella term for social, political, environmental, and economic actions of globally minded individuals and communities on a worldwide scale. It has gained popularity as one of the United Nation's goals for human dignity, empowerment, and for positive change in societies. Global citizenship attempts to cross over between different groups of people, surpassing separatist categories that continue to exclude people within societies. Global citizenship aims to create more ethical, tolerant, and anti-racist youth cultures, gender equity, and disability inclusion.
Given the necessity of global citizenship today, this GSC research project aims to answer the question:
What does it mean to be a global citizen today in Kuwait and in the Gulf and how can it be achieved?

What are the roots of exclusion and how are these phenomena manifest in Gulf societies?

How can policy-makers, educators, and researchers contribute to the creation and empowerment of global citizens in Kuwait?
The research project involves specialists in politics, education, culture, and media. Furthermore, researchers, administrators, activists, and non-profit organizations collaborate.
What We Work On
We work on the following topics:
Identity politics and belonging

Racial politics in Kuwait and the GCC

The situation of migrant and domestic workers

Gender inequalities, barriers to women's inclusion at the workplace, women's empowerment

'Wokeism' in Middle Eastern Cultures. This topic is covered by some contributors to the "Woke Conference," especially Nesma Elsakaan and Jibril Latif

Inclusion in schools, anti-bullying, and tolerance

Disability and Education

Slavery in the Gulf, research covered by GSC members in cooperation with Dr. Nesma Elsakaan and her research group from the University of Palermo

Attitudes towards minorities in the Gulf covered by Lisa Blaydes (Stanford University)
Objectives
The research is in keeping with the Sustainable Development Goals (SDGs) developed by UNESCO. Within the framework of "SDG4 on Global Citizenship Education" and "UNESCO for the Gulf States and Yemen" the goal is to empower Students through Global Citizenship Education.
Expected Outcomes
The project might reveal some problematic issues concerning Global Citizenship in Kuwait

It might help in creating and developing strategies to reduce or eliminate issues related to racism that can be dealt with in a white paper to be submitted by GUST to the supreme council of planning
Participants
Thorsten Botz-Bornstein (Professor)

Fatimah Al Hashem (Assistant Professor)

Shahd AlShammari (Assistant Professor)

Hala AlMutawa (Postdoc)
External Parties
Prof. Lisa Blaydes, Stanford University

Dr Nesma Elsakaan, Palermo University

UNSECO regional Office

UNDP – Kuwait

Ministry of Education

Ministry of Communication

Supreme Council of Planning

Guest speakers from Kuwait University

NGOs such as Human Right Association in Kuwait

KFAS and other funders such as KFH
About Us
Future Plans and Engagement Goals
Going forward, we plan to build on our strengths. We intend to foster research output by local and international scholars conducting research on topics relevant to our mission. We will also continue to reach out to the Kuwaiti public and civil society through various activities.
Globalization and the Gulf
Shahd Alshammari's research revolves around the representation of illness in society, literature, and narratives. She works on Disability Studies, women's narratives, and women's representation in Gulf media. She is also a published author with the first book on illness in the Gulf (Notes on the Flesh, 2017). She is currently researching Kuwaiti Television Series in the 1980's. She is also looking at bookstore and readership culture in Kuwait.
Ildiko Kaposi's current research is an ethnographic exploration of independent bookstores and their role in facilitating the emergence of reading micro-cultures in Kuwait. She is also looking at Media ownership and the law in the GCC: a legal anthropological reading of the presence and absence of restrictions on media ownership in media laws of GCC countries.
Nineteenth Century Literature East-West
Manal El-Kady's research focuses on the intersection of history, politics and literature in 19th Century France. I am studying the shaping of identities (national, social and gender) through school textbooks and children's literature, the revolutionary movements in the 19th Century, the French nationalism in 19th and 20th Centuries and the colonial novels. I am also interested in the French cultural influence in Egypt during the 19th and 20th Centuries and the narratives of exile of the Egyptian diaspora. The annual meeting of the Society for Global Nineteenth-Century Studies will be held at GUST in 2025, co-organized by the Global Studies Center.
Martin Rosenstock My research focuses on how the German colonial period (1884-1918) is portrayed in fiction and non-fiction narratives. I am particularly interested in how the contemporary political, cultural, and social context (e.g., Weimar Germany) shapes the portrayal of the colonial period. Another question that interests me is how genre conventions, e.g., of the historical novel, are adapted and modified when addressing subject matter from the colonial period.
Culture and Media
Jibril Latif's current research interests are in digital usage and access, specifically regarding religious communities and their negotiations with modernity on digital platforms.
Kuwait-Asia Relations
Mauricio Duarte "Japanese Visions: A Model for Kuwait Modernity?". This projects examines the proximity between the representations of Japanese development model in global media and the Kuwaiti search of modernity during the mid-twentieth Century. [with Dr.Thorsten Botz and Dr. Gonzalez Echeverry]
Thorsten Botz-Bornstein works on relations between Kuwait and Japan. East-Asian culture is a subculture in Kuwait. He concentrates on themes like resistance, marginalization, and globalization.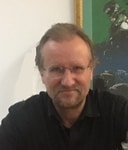 Thorsten Botz-Bornstein
Professor of Philosophy
PhD in Philosophy, Oxford University. Research interests: Aesthetics, Non-Western philosophy, Comparative philosophy.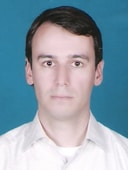 Martin Rosenstock
Assistant Professor of German
He holds an MA from Goethe-Universitaet, Frankfurt, Germany and a PhD from the University of California, Santa Barbara. He previously held appointments at the University of Connecticut and Iowa State University.

Shahd Alshammari
Assistant Professor of Literature, Department of English
Research Interests: Illness narratives, Disability Studies, Arab women's writing, Kuwaiti media and television.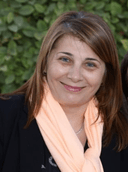 Carine Zanchi
Assistant Professor of French
Research interests: Third language acquisition, History of French language teaching in the Middle East, The role of contextualization in teaching and learning French, Numerical literacy for language teaching.

Fatimah Al Hashem
Assistant Professor in the English Department and Chairwoman of the Center for Teaching Learning and Research
She has been selected by the General Secretariat at the Council of Ministers to join the Team for Educational Strategies.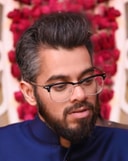 Ismail Lala
Assistant Professor of Philosophy at Gulf University for Science and Technology
He has previously taught at the Oriental Institute, University of Oxford. His interests include Islamic philosophy, Sufism, Qur'anic exegesis, Islamic law, and Hadith studies.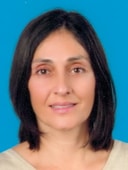 Angela Gonzalez-Echeverry
Associate Professor of Spanish
PhD Spanish Literature, Arizona State University, Tempe. Humanities & Social Sciences Department. Research interests: - Contemporary Colombian Literatures/ Latin America Literatures, Memory and Post-Conflict, Gender Studies, Citizenship, and Human Rights. Interdisciplinary Approaches to Culture and Society.

Wafa F. AlSayed
Postdoctoral Research and Teaching Fellow
PhD in international relations from the London School of Economics (LSE). Research interests: Gulf history and politics, historical sociology, constructivism, international relations.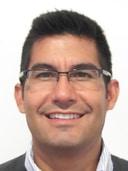 Mauricio Duarte
Associate Professor of Spanish
PhD Hispanic in Languages and Literatures, University of Pittsburgh. Humanities & Social Sciences Department. Research interests: Transnational Approaches to Literary and Visual Cultures in Latin America, Environmental Humanities and Political Ecology., Cultural Theory.
Manal Hosny
Assistant Professor of French and the Head of the Department of Humanities and Social Sciences at GUST
Research interests: 19th century French literature, Egyptian francophone literature.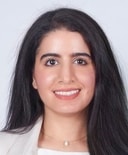 Hala AlMutawa
Postdoctoral Research and Teaching Fellow, English Department
PhD in Curriculum and Instruction from The Pennsylvania State University. Research interests: English language teaching, teacher motivation, teacher education, professional development, pre-service teachers, in-service teachers.

Mariam F. Alkazemi
Assistant professor of public relations at Virginia Commonwealth University
Ph.D. in mass communications, University of Florida. Research interests: media effects, health.

Emily Goshey, PhD
GUST research affiliate and a postgraduate research fellow at the Institute for Studies in Global Prosperity
Dr. Emily Goshey finished her Ph.D. in the Department of Religion at Princeton University in June 2019. Her ongoing project focuses on the role of faith and religion in social movements and in collective responses to injustice. Fascinated by the study of modern Islam through less-conventional approaches, she has explored perennial questions about Islam's place in the modern world and Islamic orthodoxy by studying minorities and material culture.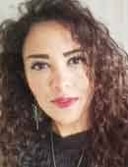 Nesma Elsakaan
Assistant Professor of Arabic at the University of Palermo, Italy
Her research covers women's writings, gender studies, and intertextuality. Currently, she works on the representations of black women in Arabic literature. Among her publications are Islamic Feminism in Egypt: Women, Religion and Gender Justice (2019, in Italian), Niswiyya, Nisā'iyya and Unthawiyya: Some Reflections on Arabic Terms for 'Feminism' (Littérature et culture arabes contemporaines, 7/2019), and "Milānīn": ru'ya taḥarruriyya li-l-lawn wa-l-ğasad min ḫilāl al-sard al-nisā'iyy (Rawāfid, Beirut 2022).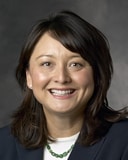 Lisa Blaydes
Professor of Political Science at the University of Stanford
She is the author of Elections and Distributive Politics in Mubarak's Egypt (Cambridge University Press, 2011) and State of Repression: Iraq under Saddam Hussein (Princeton University Press, 2018). She holds degrees in Political Science (PhD) from the University of California, Los Angeles and International Relations (BA, MA) from Johns Hopkins University.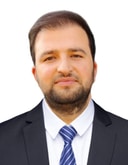 Tanver Khan
Researcher at Department of Political Science, University of Kashmir, Srinagar, India
He works on International Politics, Geopolitics, Geostrategy, Indo-Pacific, South Asia, Belt and Road Initiative, and the China-Pakistan Economic Corridor.