Visiting Scholar Opportunities
The GSC regularly hosts visiting scholars. We can serve as a local affiliate for fellowships and grant, also for research students. We offer shared office space, library and campus access, networking assistance, etc. In return, we request that the visiting scholar help serve on the Center's committee (arranging talks, events, grant applications, etc.) and give a research talk.
For more information, please contact: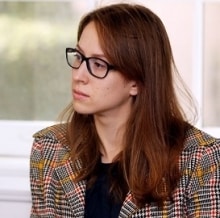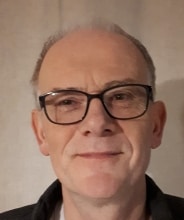 Mrs Maria Papita
Fulbright Scholar
Maria is a graduate of The American University. Her research interests include youth politics, social movements, and broader issues of political participation and democracy in the Middle East. Her research is motivated by her fascination with the Middle East from an early age owing to its centrality in the world's three major religions and their impact on its politics. Topic: "Karamat Watan" and the Enduring Effects of Kuwait's Youth Movement Stay: Sept. 1 2023 - June 1 2024.
Dr. Mehrunisha Suleman
Director of Medical Ethics and Law Education at the Ethox Centre, University of Oxford
She is a medically trained bioethicist and public health researcher, whose research experience spans healthcare systems analysis to empirical ethics evaluation. Her research interests intersect global health research ethics and clinical ethics particularly where religious and cultural views and values of patients, clinicians and researchers are pertinent. She has extensive outreach and engagement experience, including working with minority groups and diverse sectors across the UK and globally. Stay: Apr 19 2023 - Apr 18 2024 Learn more about her here: https://www.ethox.ox.ac.uk/team/mehrunisha-suleman-1
Who Has Visited Us?
Past Visiting Scholars
Prof. Jean-Pierre Thibaut is Professor of developmental psychology at the University of Bourgogne, Dijon, France. "Cultural differences in cognition in the domain of language and analogical reasoning. (October 1 2022 - May 31 2023)

Mrs Gunda Kinzl (Vienna University, 2022): "The Arabic dialect(s) of the Rashayda."

Dr. Emily Goshey (2020): "The role of faith and religion in social movements."

Dr. Robert Riggs (University of Bridgeport, Spring semester of the 2019): "The integration of Shi'a communities in Kuwait."

Dr. Hirotake Ishiguro (Kobe University, 2019-2020): "Social Accountability and Consensus Building in the Era of Reforms: The Dynamics of the Informal Decision-Making in the GCC States."

Dr. Norman Lewis (Fulbright Scholar, Florida State University, 2017/18): "Advancing Data Journalism in Kuwait."

Dr. Nele Lenze (National University of Singapore, 2017/18): "Politics and Digital Literature in the Middle East: Perspectives on Online Text and Context."

Mr. Alex Boodrookas (New York University 2017/18): "History of the Arabian Gulf"

Mr. Daniel Tavana (Princeton University, 2017/18): "Domestic Politics in the Middle East"

Dr. Zoltan Pall (National University of Singapore, 2016/17): "Kuwaiti Salafism and its Growing Influence in the Levant."