Sustainable Development Goal 1 (SDG 1) calls for an end to poverty in all its forms, everywhere. In Kuwait, a nation known for its prosperity, addressing this global challenge remains a priority, and institutions like the Gulf University for Science and Technology (GUST) have a crucial role to play, particularly through their scholarship programs.
SDG 1 in Kuwait: A Commitment to Eradicating Poverty
Kuwait has made significant progress in reducing poverty and improving the living conditions of its citizens. However, addressing income disparities and providing opportunities for all to prosper remains a key focus. The government of Kuwait recognizes that achieving SDG 1 is not just about income, but also about access to quality education and economic opportunities.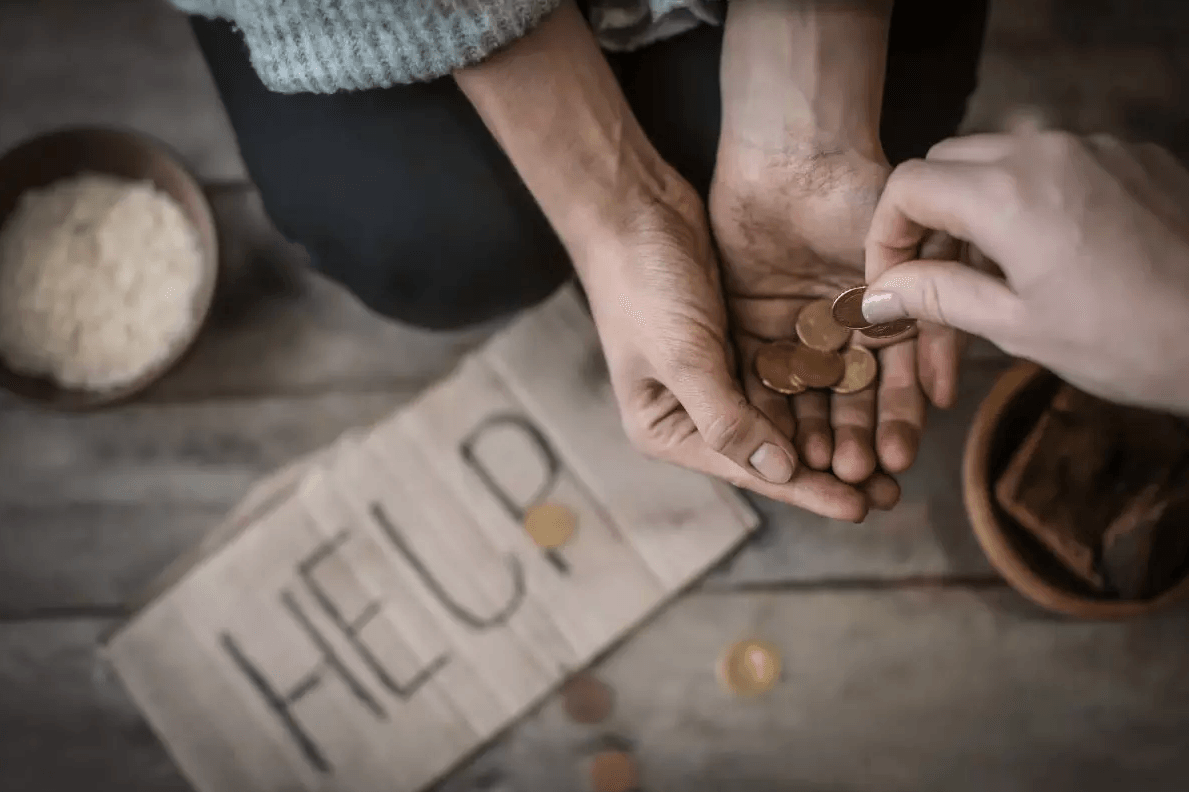 GUST's Role in Advancing SDG 1
Scholarship Programs: GUST is committed to providing equitable access to quality education. The university offers a range of scholarship programs that enable talented but financially disadvantaged students to pursue higher education. These scholarships help alleviate the financial burden of tuition fees, textbooks, and living expenses, thereby contributing directly to poverty eradication.
Financial Literacy: GUST incorporates financial literacy into its curriculum to empower students with the knowledge and skills needed to make informed financial decisions. By educating students about budgeting, saving, and investment, the university equips them to better manage their finances and plan for a secure future.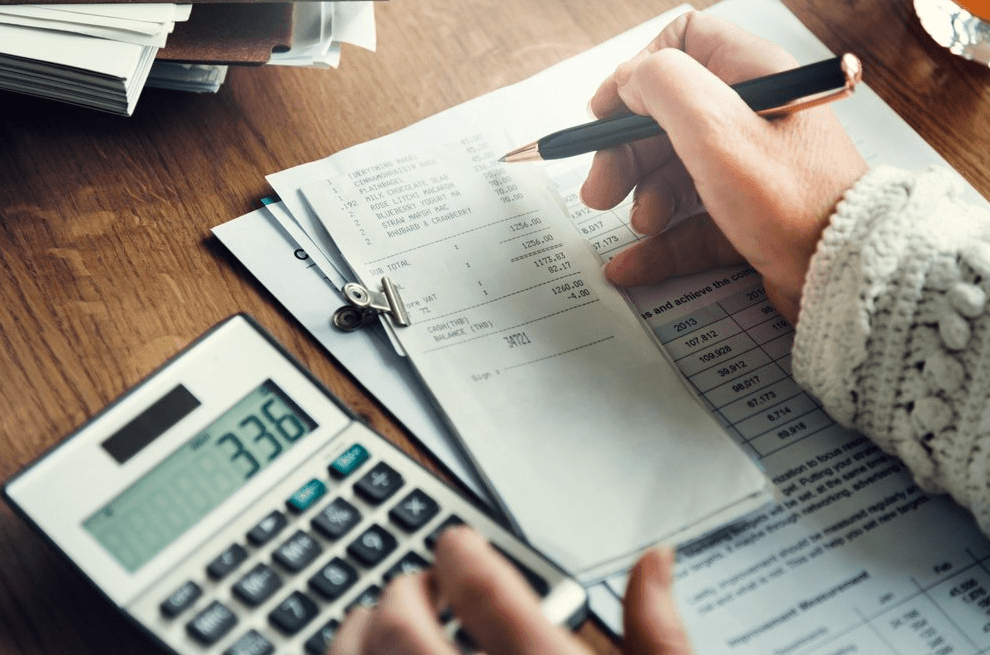 Career Development: GUST focuses on preparing students for the job market through career development initiatives. By providing resources, workshops, and counseling services, the university helps students secure gainful employment, reducing their risk of falling into poverty.
Community Engagement: GUST extends its commitment to SDG 1 beyond the campus. The university participates in community outreach programs, offering educational and vocational training opportunities to underprivileged individuals in Kuwait. By doing so, GUST contributes to skill development and poverty reduction in the wider community.
GUST Scholarships: A Beacon of Hope:
GUST's scholarship programs are a beacon of hope for students facing financial hardship. These scholarships, funded through various sources including private donors, government agencies, and the university itself, make higher education accessible to those who might otherwise be unable to afford it. The scholarships cover tuition fees, textbooks, and even living expenses, ensuring that talented individuals have the opportunity to pursue their dreams without the burden of poverty hindering their progress.
In conclusion, Kuwait's commitment to SDG 1 is reflected in the efforts of institutions like GUST. Through scholarship programs, education, and community engagement, GUST is actively contributing to poverty eradication both within the university and in the broader Kuwaiti society. By providing opportunities for individuals to break the cycle of poverty through education and skill development, GUST is a driving force in Kuwait's pursuit of a more inclusive and prosperous future.
Financial Aid, Scholarships & Student Employment
Kuwait Ministry of Private Education Scholarships
Recent high school graduates (Kuwaiti, Non-Kuwaiti and Diploma) may apply for Kuwait Ministry of Private Education Scholarships. These are fully funded government scholarships that cover tuition expenses up to the time of graduation at GUST. In order to be eligible for a Private Education scholarship, students must meet specific conditions set by the Private University Council (PUC) of the Ministry of Higher Education. More information regarding scholarship eligibility requirements and application procedures can be found on the PUC website at: www.puc.edu.kw.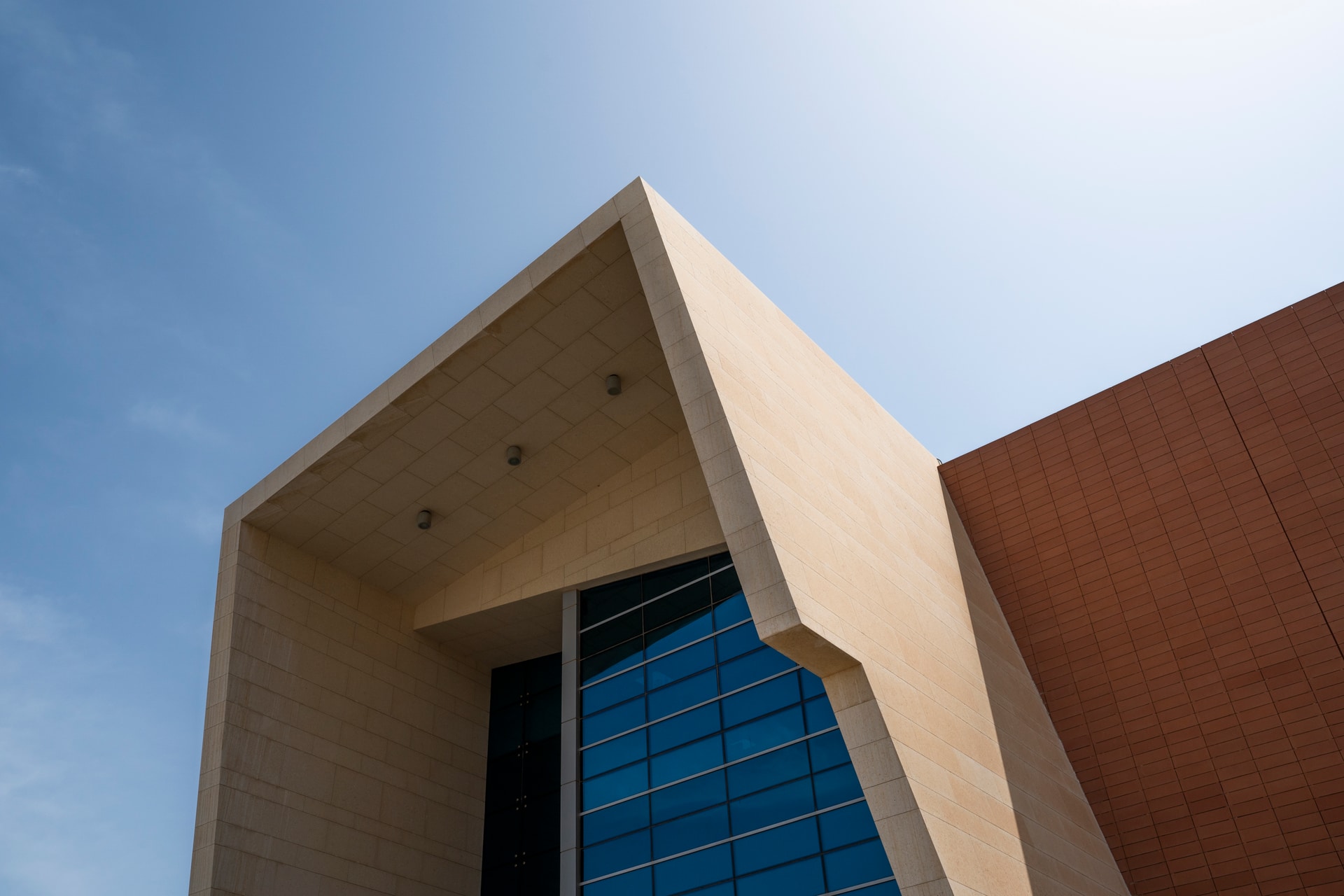 Every semester, GUST offers a limited number of internal GUST scholarships. GUST Scholarships cover full payment of tuition fees (maximum KD 2250 per semester) or a specific percentage of tuition fees. Please note that selection for a GUST scholarship is highly competitive and only a limited number of students will be awarded scholarships. In order to apply for a GUST Scholarship, students must meet the following criteria:1- Completion of 30 credit hours or more2- Minimum cumulative GPA of 3.53- Current registration for a minimum of 15 credits4- No pending disciplinary action
GUST Scholarships are valid for one academic term. Students who maintain the criteria outlined above are eligible to reapply for a GUST Scholarship. Applications for GUST Scholarships may be found in the Counselor's Office.
GUST Summer Scholarship Program to UMSL & FIU
The GUST Summer Scholarship program was specifically established and funded to reward outstanding GUST students with opportunities for personal and academic growth. Each year, GUST offers its students a limited number of competitive Summer Scholarships to enrich their academic experience through international study. GUST currently has cooperation agreements with two internationally recognized academic institutions in the United States for student exchanges.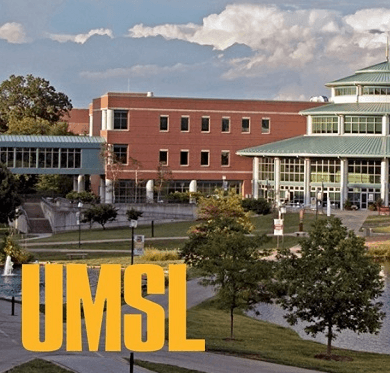 GUST's Summer Scholarship Program for summer study at the University of Missouri-St. Louis (UMSL) provides for tuition at UMSL (up to 6 academic credit hours), round-trip airfare, accommodation in St. Louis, and a support allowance. Interested students must meet the following eligibility requirements:
· Be a full-time GUST student
· Must have earned and completed 60-90 credit hours by the end of Spring semester.
· Have a cumulative GPA of 3.5 or higher.
· Must be in good standing as per GUST Student Code of Conduct
· Must not have a financial hold on his/her account
· Hold a minimum TOEFL score of 550 (paper-based), 213 (computer-based), or
· 79-80 (internet-based).
George Washington University (Think GW)
GUST's Summer Scholarship Program for summer study the George Washington University in Washington D.C. (GW) provides for full or partial tuition at GW (for 6 academic credit hours) and a support allowance. Interested students must meet the following eligibility requirements:
Be a full-time GUST student

Must have earned and completed 60-90 credit hours by the end of Spring semester.

Have a cumulative GPA of 3.5 or higher.

Must be in good standing as per GUST Student Code of Conduct

Must not have a financial hold on his/her account

Hold a minimum TOEFL score of 550 (paper-based), 213 (computer-based), or

79-80 (internet-based).
Interested candidates are required to submit a completed application form, personal statement, official transcript and two letters of recommendation from GUST faculty. Announcements for the annual summer scholarships are made in November of each year, and the annual scholarship deadline in mid-February has been set for each academic year.
Students interested in the above Summer Scholarship Programs should contact:
Student Employment
Students interested in part-time employment at GUST should obtain an application form from the GUST Counseling Office. All applicants will be required to submit a completed application form along with a copy of their most recent transcript. In order to be eligible for student employment at GUST, students must maintain a minimum cumulative GPA of 3.0. Students may work for a maximum of twelve hours per month. Additional work hours must be approved by the GUST Counseling Office.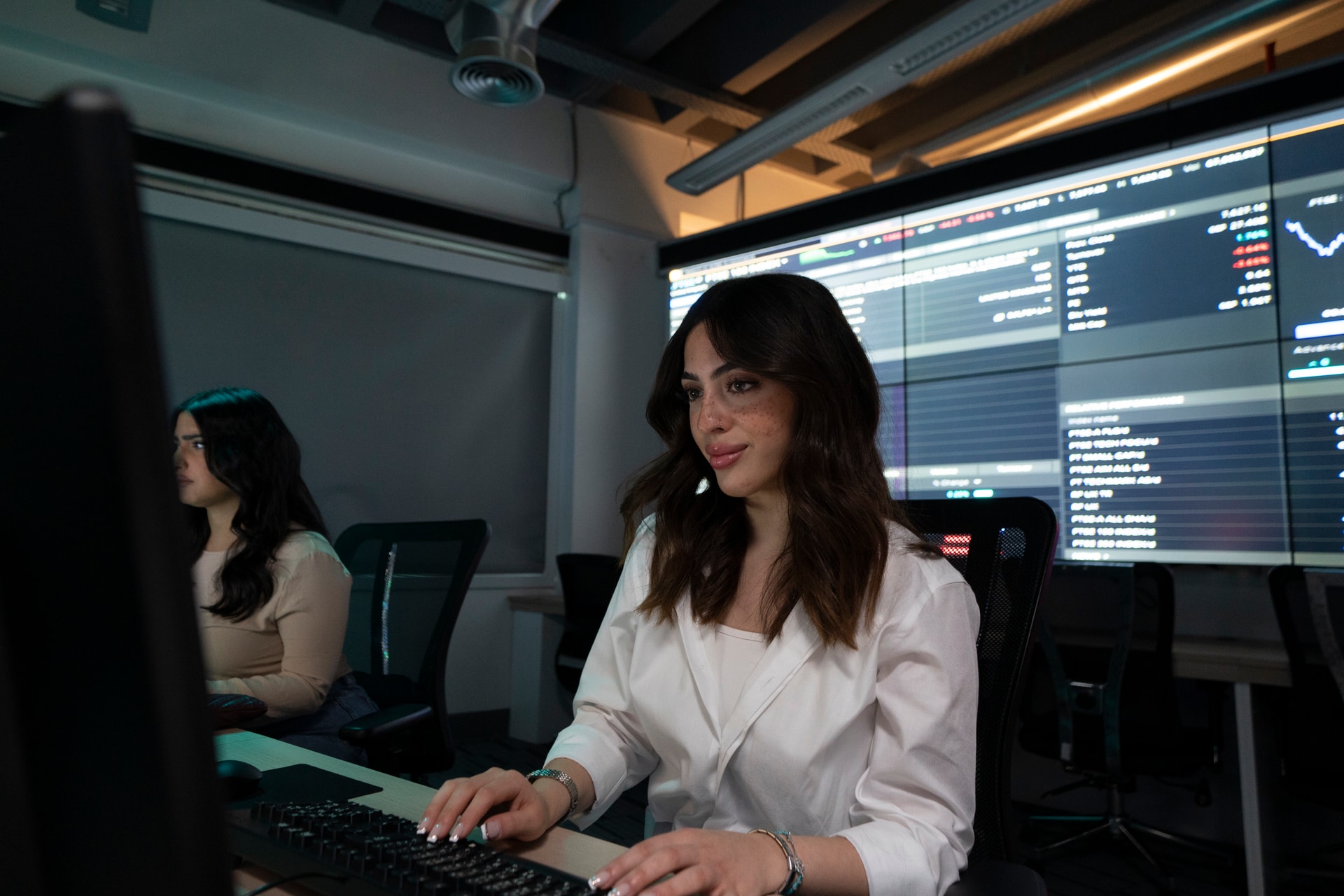 GUST and KPC Announce Recipients for Sustainable Development Scholarship
Gulf University for Science and Technology announced last week that GUST alumni have been awarded the Kuwait Petroleum Corporation (KPC) Sustainable Development Scholarship to the University of Sussex in the United Kingdom. The scholarship is the first of its kind for both institutions and is set to take place from November 23 to December 7. The scholarship covers all tuition fees as well as travel and subsistence costs and educational materials during the two-week training course.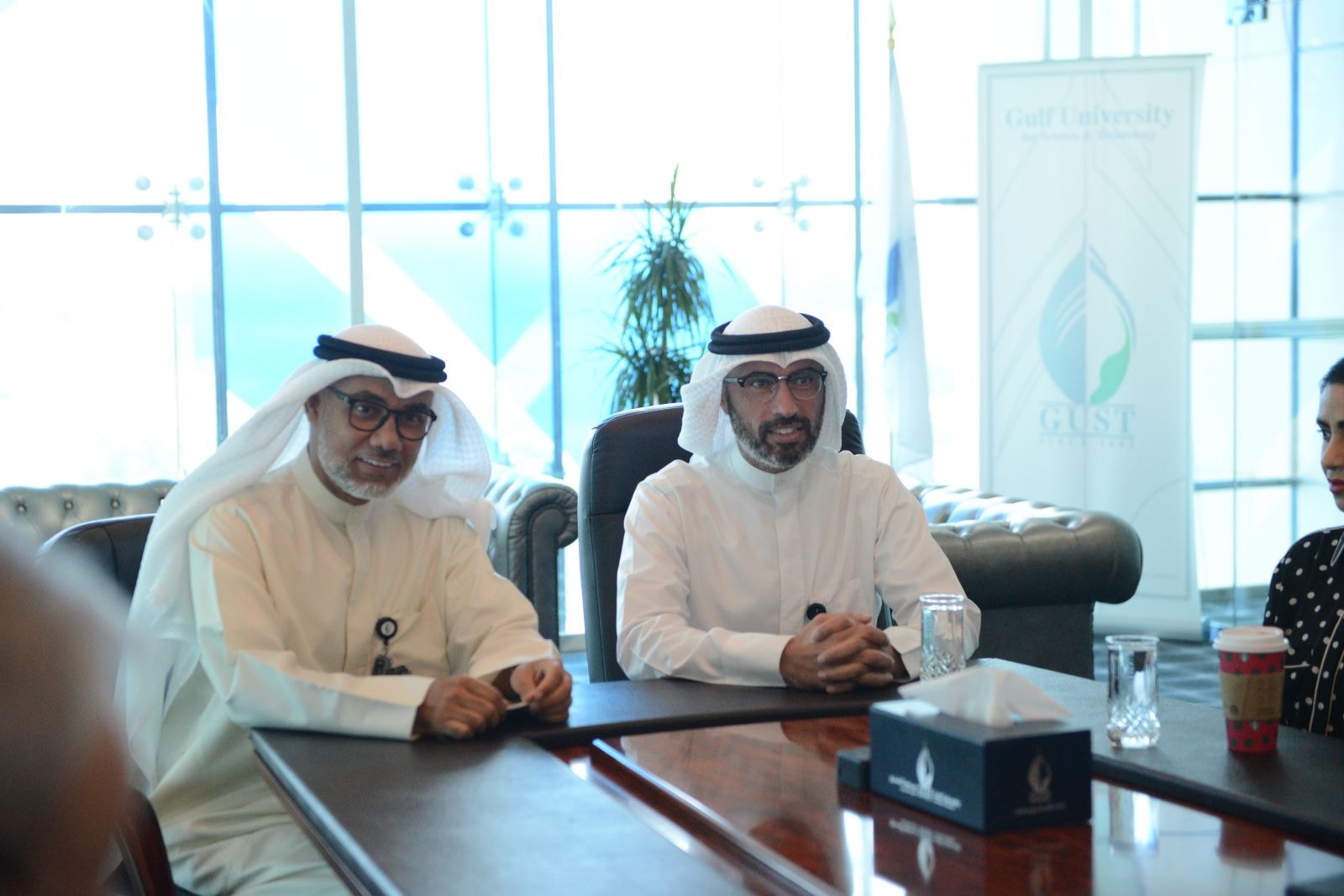 The alumni were selected based on criteria set by the university and KPC. Notably, applicants had to have a GPA of 3.3 or above, graduated within the last two years, be Kuwaiti citizens, and be unemployed throughout the duration of the program. The selected alumni are: Lojain AlOmani, Sara AlMusallam, Samaa AlSaif, Ghadna AlKhamees, Munirah AlMailam, Shaikha AlMatouq, Budoor AlKhaledi, Bodoor AlZanki, and Yousef AlMunayes.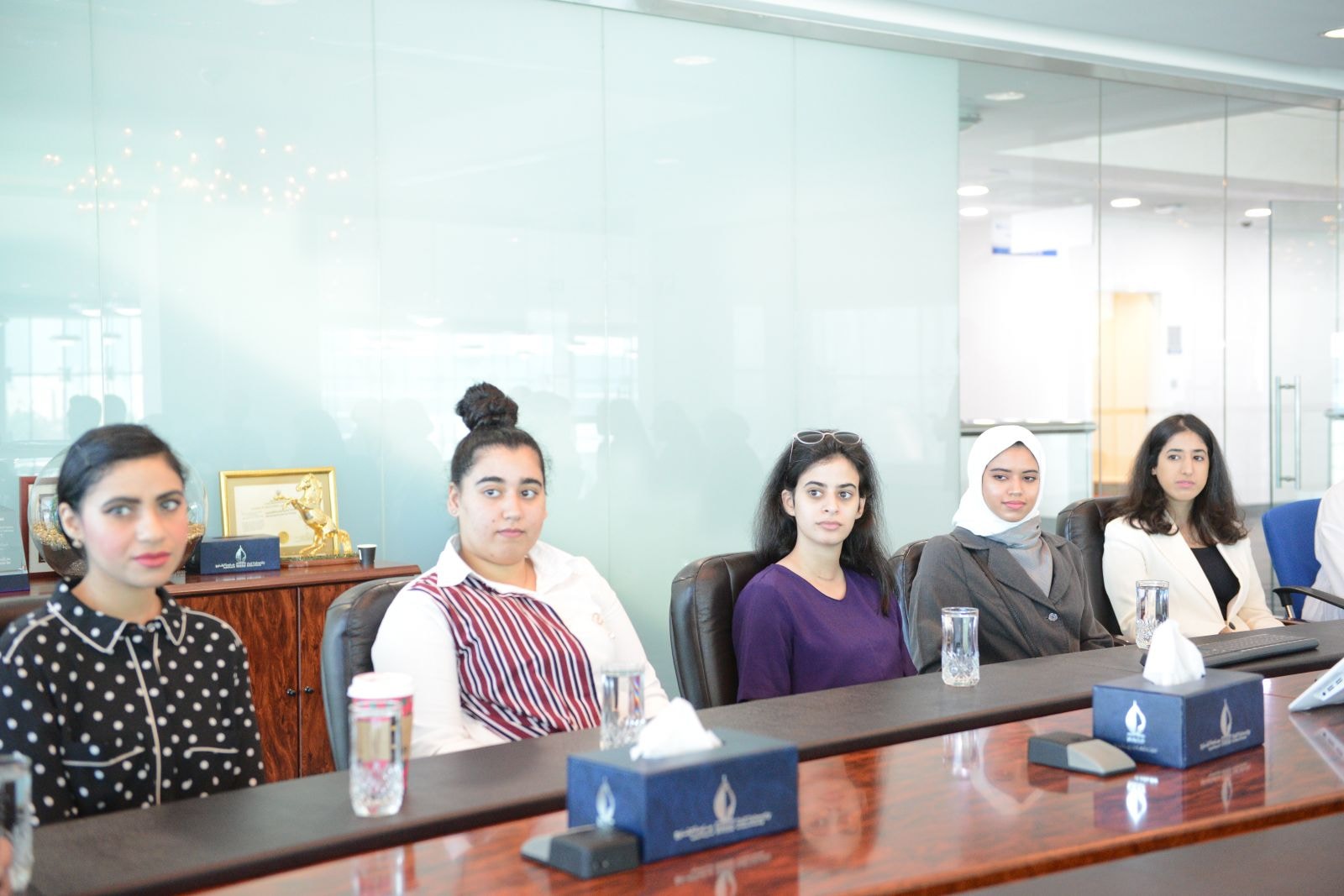 GUST President, Professor Walid Bouhamra, and KPC PR Manager, Jamal Al-Sanoosi met with the recipients to congratulate them and express their excitement for the program. Also present at the meeting were Vice President for Academic Affairs, Dr. Fahed Al-Sumait, Vice President for Professional Development and Community Services, Dr. Ahmed Al-Darbas, Dean of the College of Business Administration, Prof. Antonis Simintiras, Head of the Business Administration Department, Dr. Ahmed El-Melegy, Initiative Members, Dr. Osama Al-Falah and Dr. Garvan Whelan, as well as International Program Coordinator, Nabae Asfar.
The students will be attending daily courses on Sustainable Development which crystallizes key concepts and provides the alumni with the opportunity to apply them to their geographical context of Kuwait and across various sectors, in particular, energy. All classes will be held at the Science Policy Research Unit at the University of Sussex.
The sessions have been assembled into an intensive course with a distinct and cumulative set of learning outcomes, and will be delivered through purpose-designed teaching and learning activities. The first week will include an introduction of the historical and contemporary debates on sustainable development as a whole, help the students understand the origin of sustainable development and its current manifestations in business, policy and politics; as well as apply a selection of economic and non-economic frameworks to understand and analyze sustainable development issues, in particular around the energy policy. The second week will focus on transformations to sustainable development where students will get to understand the systemic changes required to deliver the 17 sustainable development goals as set by the United Nations, the role of power and politics in their realization, and to develop an appreciation of the economic, social, and historical roots of social and environmental injustice.
By the end of the course students will be able to demonstrate a working knowledge and understanding of sustainable development concepts and frameworks, and have the ability to apply them at different levels and in different contexts.
Although this is the first scholarship for alumni, it is a valuable addition to GUST's multiple study abroad programs available to its students. Other similar opportunities include the Summer Scholarship Program to the University of Missouri – St. Louis and George Washington University in the USA, and the MBA study abroad course which most recently took place at the Freie University in Berlin, Germany.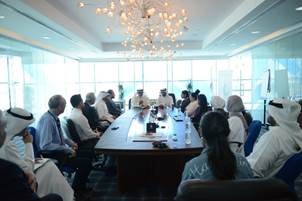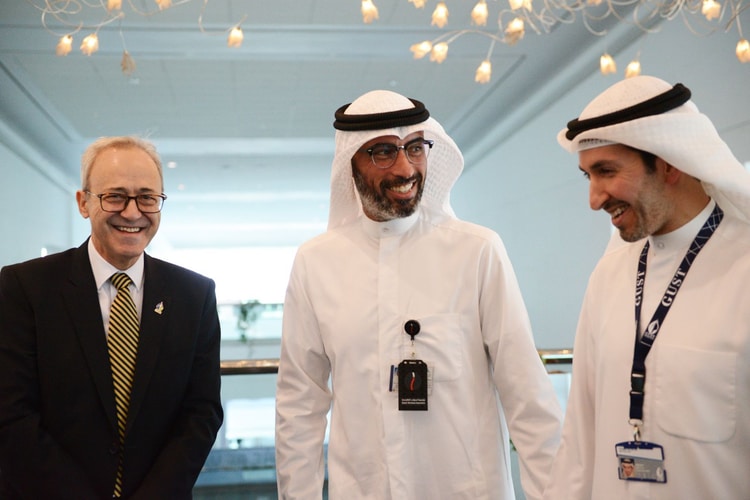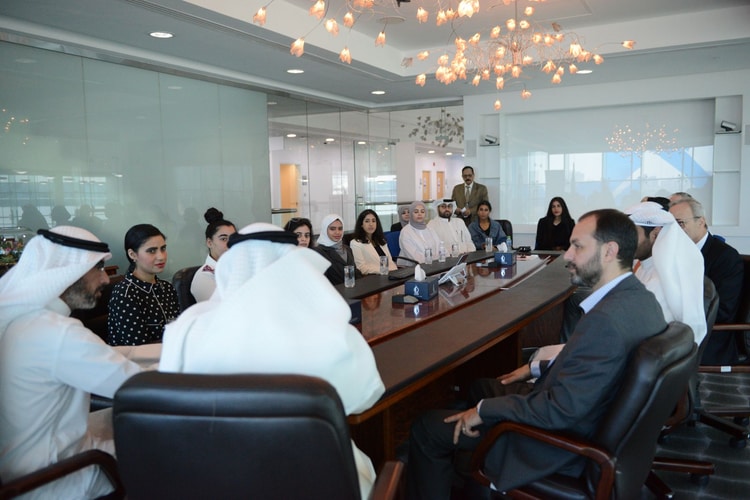 GUST Launches "GUST_Cares" Initiative
Kuwait City, 28 April 2021: GUST launched an initiative titled "GUST_Cares" which entailed distributing food boxes for those in need during the holy month of Ramadan. The campaign was launched at the start of the holy month and allowed for wider community participation, with staff members of OSL organized full day trips to certain areas of the country, carrying out the donations to the recipients. The overall goal is to distribute and donate 1000 boxes during the holy month of Ramadan.
Students, faculty, and staff GUST community members were encouraged to either bring in supplies and food which will be put into boxes, or to take a box home and donate it to their liking. The Office of Student Life, OSL, who took charge of this drive, provided a list of necessities and food items families might require as appropriate options to donate and place within the boxes. Student clubs also participated as they took a sizeable portion of the boxes and donated them, clubs involved included: The Technology Club, the Bayan Cultural Club, the Music Club, the Islamic Finance Club, and the Human Rights Club.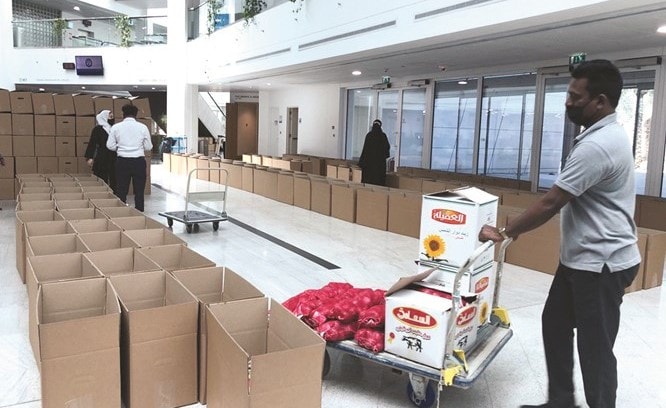 Head of the Office of Student Life, Aseel Abou Nemah said "An initiative such as GUST_Cares is a social responsibility from us as a university and reinforces community solidarity. Despite these difficult times this campaign also showcases our student body's strong sense of responsibility and their passion towards volunteer work and community service. Showing compassion and lending a helping hand to those in need during the holy month of Ramadan is what matters and we hope this encourages others to do the same."
The charity drive is still ongoing and open to the public to participate. Boxes are available for pickup from campus and instructions on how to donate can be found on official GUST social media accounts. Individuals can share their donations and box designs with the university or tag them on their own personal accounts with the use of the #GUST_Cares hashtag.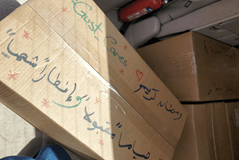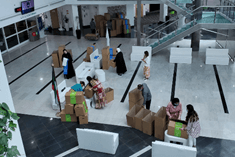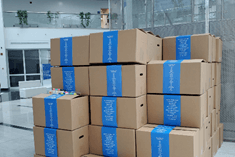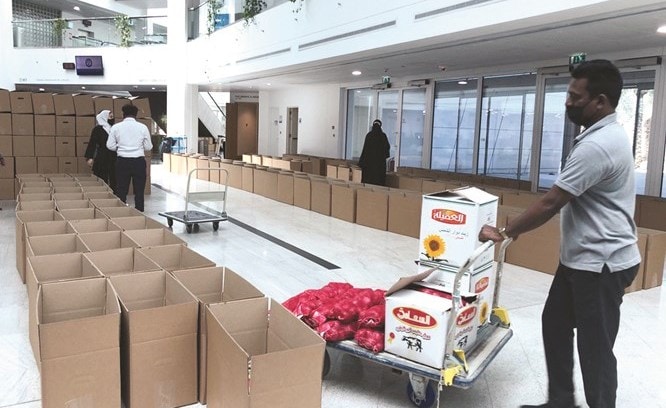 GUST Faculty Member Noor Hamadah 8th to Attain Full Graduate Scholarship
GUST has awarded English Foundation Teaching Assistant, Ms. Noor Hamadah, its fully sponsored Graduate Scholarship to enable her to complete her higher studies abroad. Ms. Hamadah has officially been accepted at the University of Leeds to pursue a master's degree in Teaching English to Speakers of Other Languages. She is the 8th GUST member to receive this scholarship.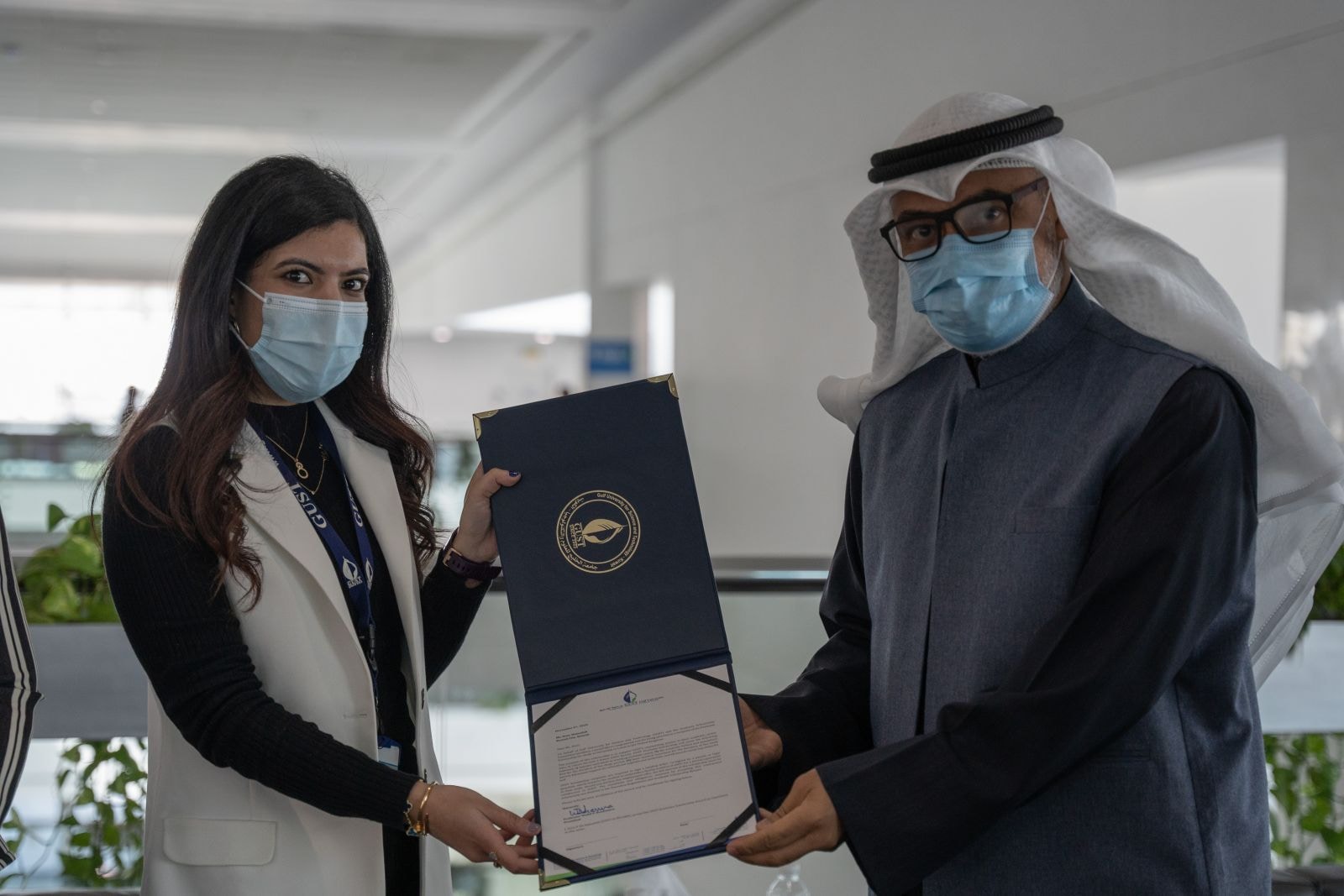 GUST offers this scholarship to a selective number of alumni each year to encourage them to pursue their graduate degrees, in one of the top 100 ranked universities worldwide. The university has already funded seven of its students to pursue their graduate studies, among which are five recipients currently pursuing their degrees:
Hala Al Mutawa, PhD in Curriculum and Instructions, Pennsylvania State University, US.

Maryam Al Kandari, PhD in Computer Science, University of Manchester, UK.

Maryam Al Muhanna, PhD in Linguistics and Applied Linguistics, Arizona State University, US.

Fatma Al Bader, PhD in Accounting, University of Edinburgh, UK.

Mohammed AL Muraikhi, PhD in Finance, University of Leeds, UK.
Upon the completion of their degrees they will return to GUST as faculty members. This effort comes as part of GUST's faculty hiring strategy to integrate its graduates as future faculty members.
The eligibility requirements for the scholarship include Kuwaiti citizenship, be at least 28 years of age, hold an undergraduate degree from GUST, and at least a B+ or a 3.30 GPA score. Applicants should also be able to demonstrate a strong command of the English language, and meet all academic requirements of the concerned universities.
International study has proven its benefits to the growth and development of individuals. GUST prides itself in its growing portfolio of international courses and programs, and strives to connect with renowned universities worldwide to deliver a well-rounded experience to its students and faculty.
International Internship Opportunity for Graduates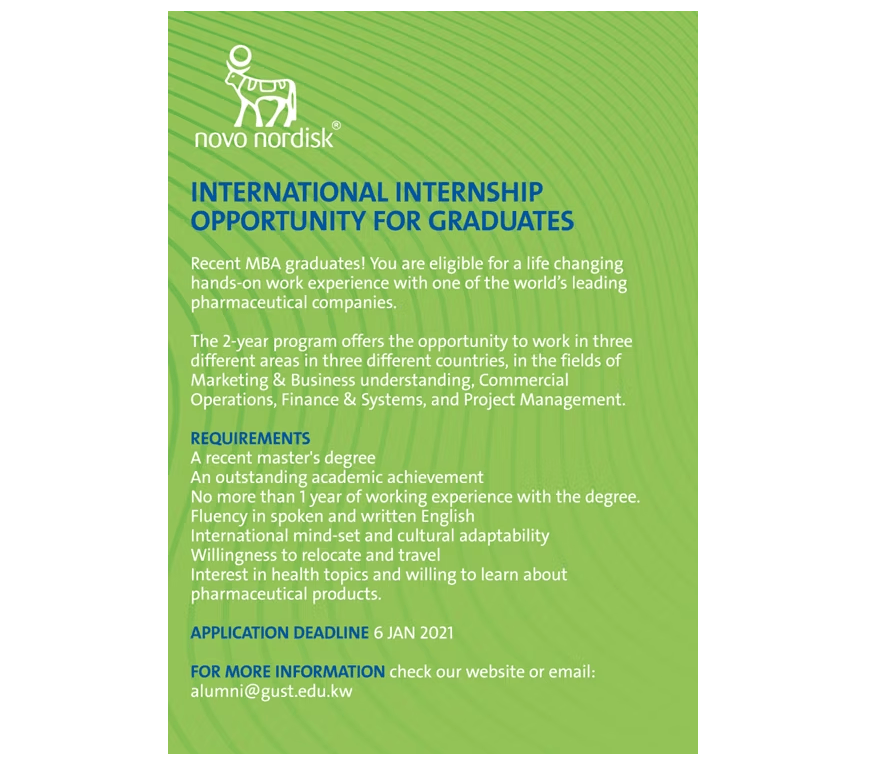 GUST Offers Remote Student Employment Option
Kuwait City, 28 June 2021: Gulf University for Science and Technology revealed its development of the Student Employment System, releasing a new application that allows students to apply for student employee positions remotely. This step comes in line with the precautionary measures implemented by the university and the country, transitioning student employment into a remote work system.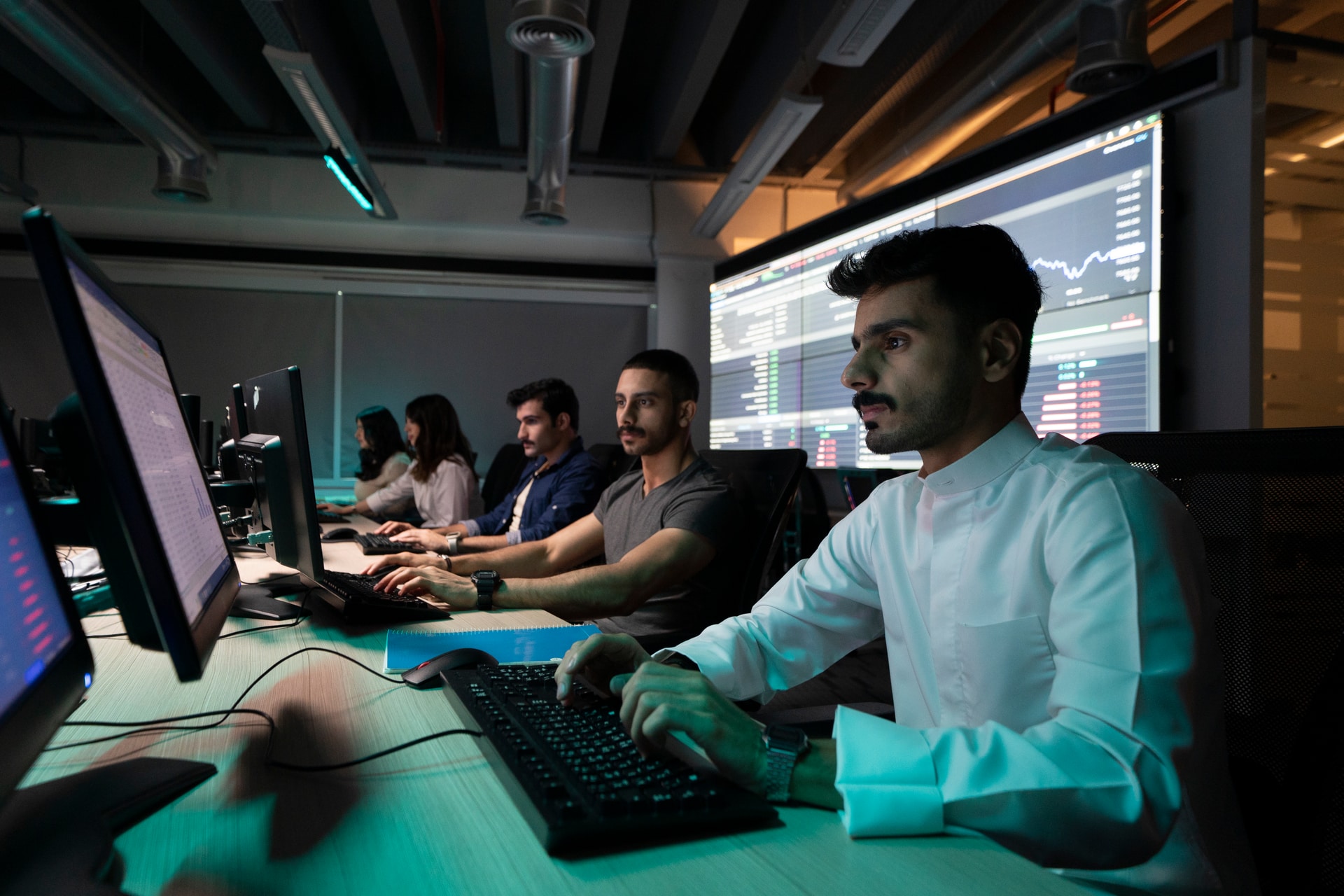 Once a student's application has been received, the Office of Student Life, which runs the program, will conduct a job interview with the applicant through Microsoft Teams. The program adopts a part-time system, which aims to provide students with practical experience as well as refining their administrative skills in a real work environment, thus preparing them for the labor market after graduation. Student employment provides assistance and support to the various departments of the university and colleges, which saves time and speeds up the pace of work in various sectors, while giving students significant work experience to add to their CVs. The Student Employment Program also provides a monthly financial reward and flexible hours which takes the student's academic obligations into account so that no scheduling conflicts occur. Students of all majors can register in the program to work in the various departments of the university during their spare time.
Office of Student Life Specialist, Ms. Perihan Al Tanani said "The Student Employment Program online application brings new opportunities to students and provides students with the potential to develop their skills in working remotely. We are proud to develop this new system and create a more streamlined application process, allowing the students to gain access to more work opportunities."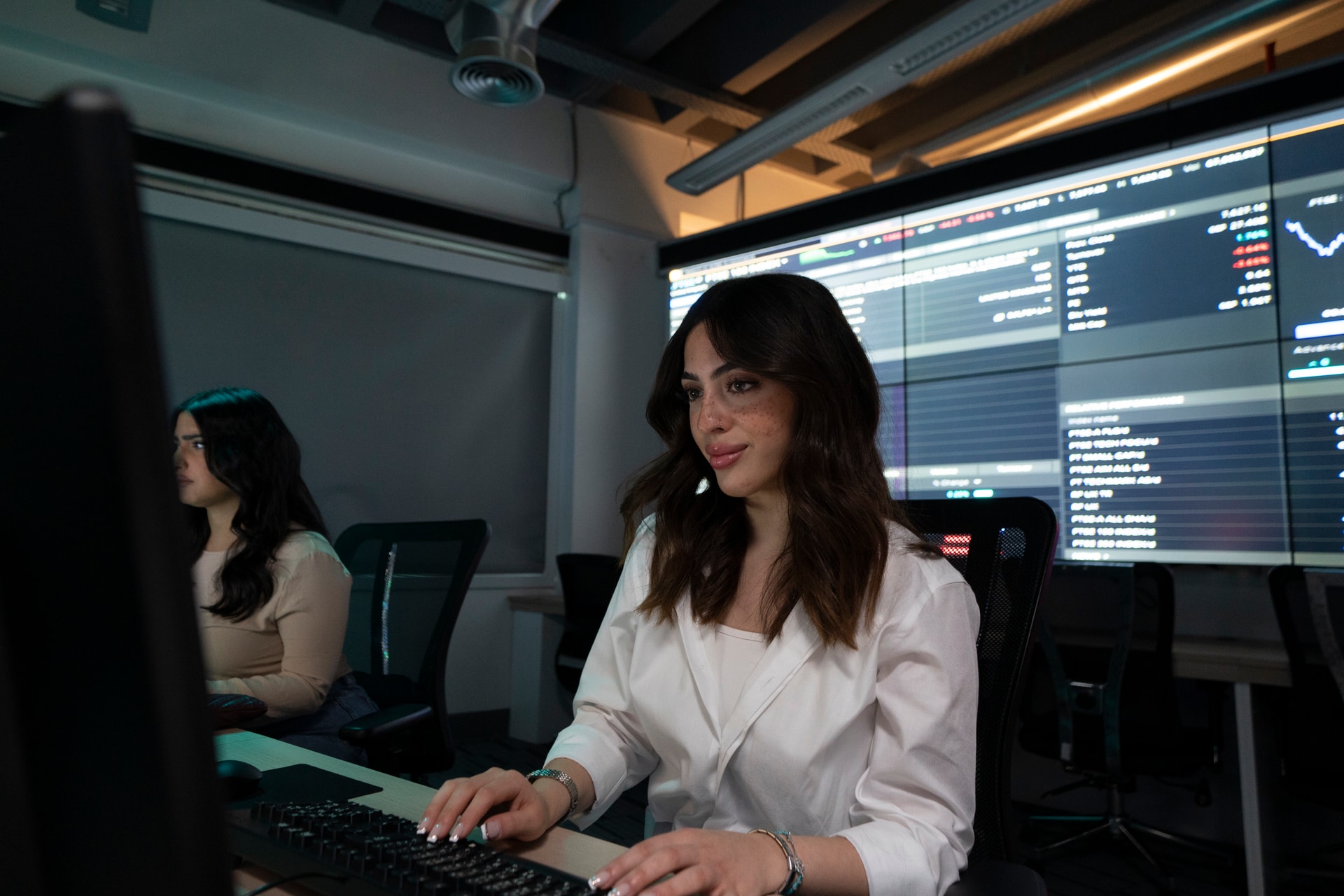 The Student Employment System helps students obtain their work placement which is a graduation requirement for some degrees. Students can also obtain a co-curricular transcript upon graduation which includes students working hours and experience, boosting their future careers.
GUST Partners with Khibra to Benefit its Students
Kuwait City, 18 February 2021: Gulf University of Science and Technology officially announced the partnership with Khibra, a Kuwait-based platform that offers employment services for university graduates in the Middle East. This partnership comes as an effort to help connect graduates with employers, creating better opportunities and connections.
GUST's Alumni Office continuously seeks to strengthen their relationship between its alumni and the university by providing them with a platform of diverse organizations that showcase potential employment opportunities. By joining forces with Khibra, the Office helps alumni access job opportunities and start their professional journey. The Alumni Office takes pride in GUST's alumni accomplishments and supports them in their employment journey with Khibra.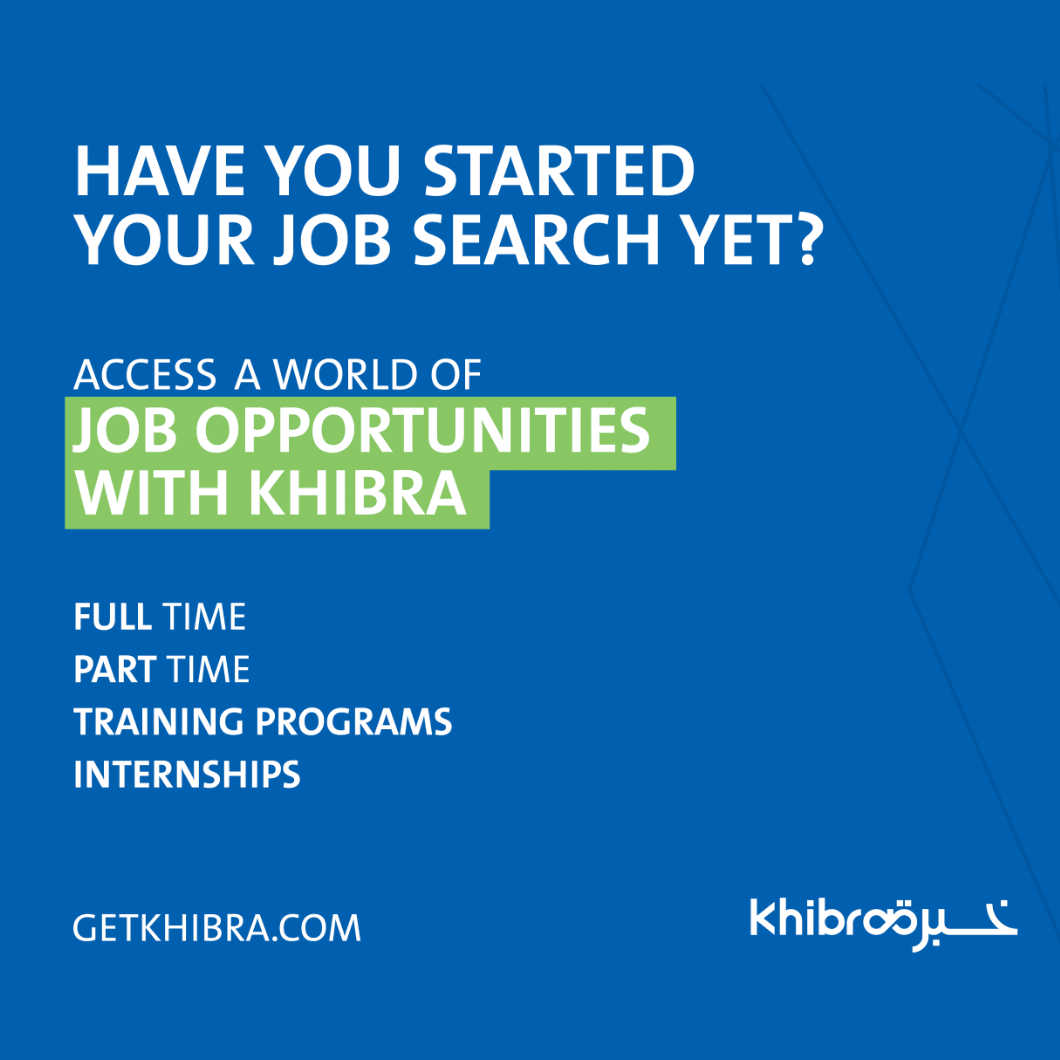 Head of the Alumni Office, Hebah Al-Roumi, said "This partnership demonstrates GUST's commitment in providing not only the highest levels of education but also the support its students deserve post-graduation to ensure a successful career launch. Our students can be confident that they will have the best opportunities as GUST alumni."
Partnering with Khibra will provide students with an efficient and streamlined experience in finding the right job opportunity using detailed analytics. This advanced system will also better understand the Alumni Office of the local job market, employer needs, and GUST alumni's career status. This partnership will also provide GUST with an event hosting platform that will bridge employers and alumni.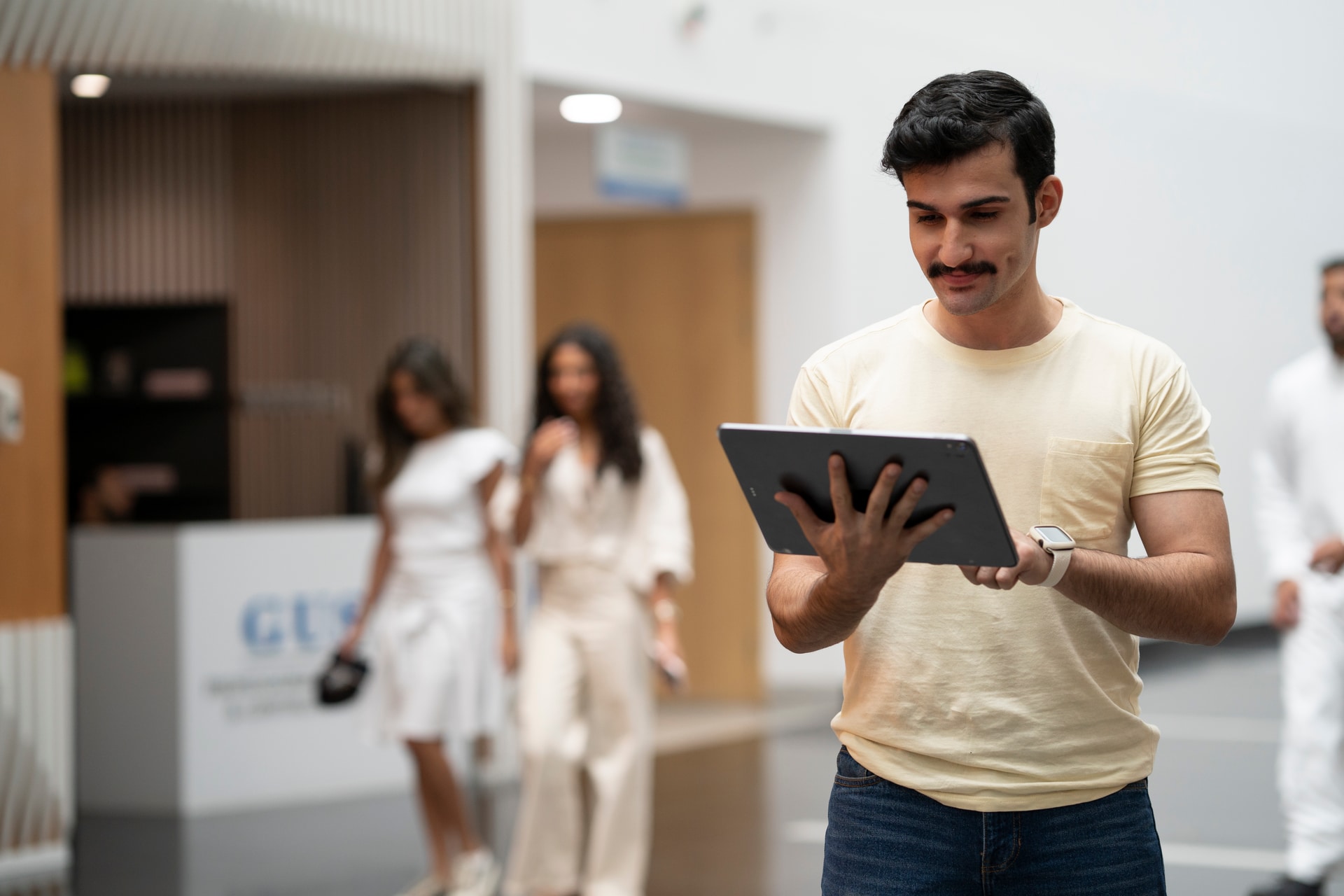 The Alumni office encourages all alumni to sign up at www.getkhibra.com and to learn more about how this platform can benefit them.
GUST Receives Contribution from the Project Management Institute
Gulf University for Science & Technologywelcomed Project Management Institute's (PMI) Gulf Chapter Head, Mr. Hashem Al-Refai for a meeting with GUST President, Professor Walid Bouhamra, and GUST Board of Trustees Chairman, Mr. Mohammad Al-Bahar. The purpose of the meeting was to discuss several initiatives and receive support from PMI in the form of student funds and activities.
Project Management Institute (PMI) is a global, non-profit organization with its Gulf headquarters in the Kingdom of Bahrain. PMI focuses on project management and developing project management skills globally, by providing services for project management, such as setting standards, research, education and publishing, and hosting conferences and training seminars.
PMI has contributed a total of 48,000 Bahraini Dinars (KD38,000) to help students who may need extra assistance financially, or to cater to university initiatives that would be beneficial towards the development of academic research and the community.
GUST President and BOT Chairman thanked Engineer Al-Refai and PMI for their generosity and their continuous efforts in supporting GUST and its initiatives, as well as the educational sector as a whole. The university is always in search of meaningful and productive collaborations with local and international institutions to benefit its students, faculty research, and the development of Kuwait and its community.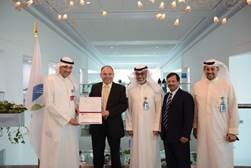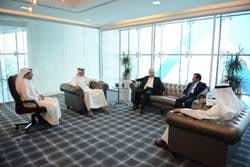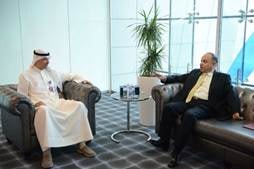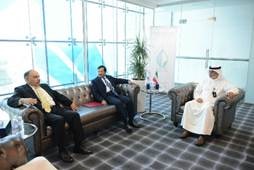 GUST organizes first Kuwait participation in World Yoga Day
GUST and Yoga Gives organized the first-ever Kuwait participation in World Yoga Day 2014 with over 17 people in attendance to support Oxfam Deutschland's humanitarian response for Syrian refugees.
Every year on World Yoga Day (WYD), yoga teachers and schools around the world donate their time and space to a two hour yoga session devoted to human rights. The session is held from 11am- 1pm, local time in each time zone, which leads to a 24-hour yoga marathon around the world. Bringing people worldwide together to devote their practice to this important cause is a wonderful, spirited celebration of yoga. The aim of WYD is to bring as many nations as possible together on this project, especially countries where human rights violations are a dominant issue.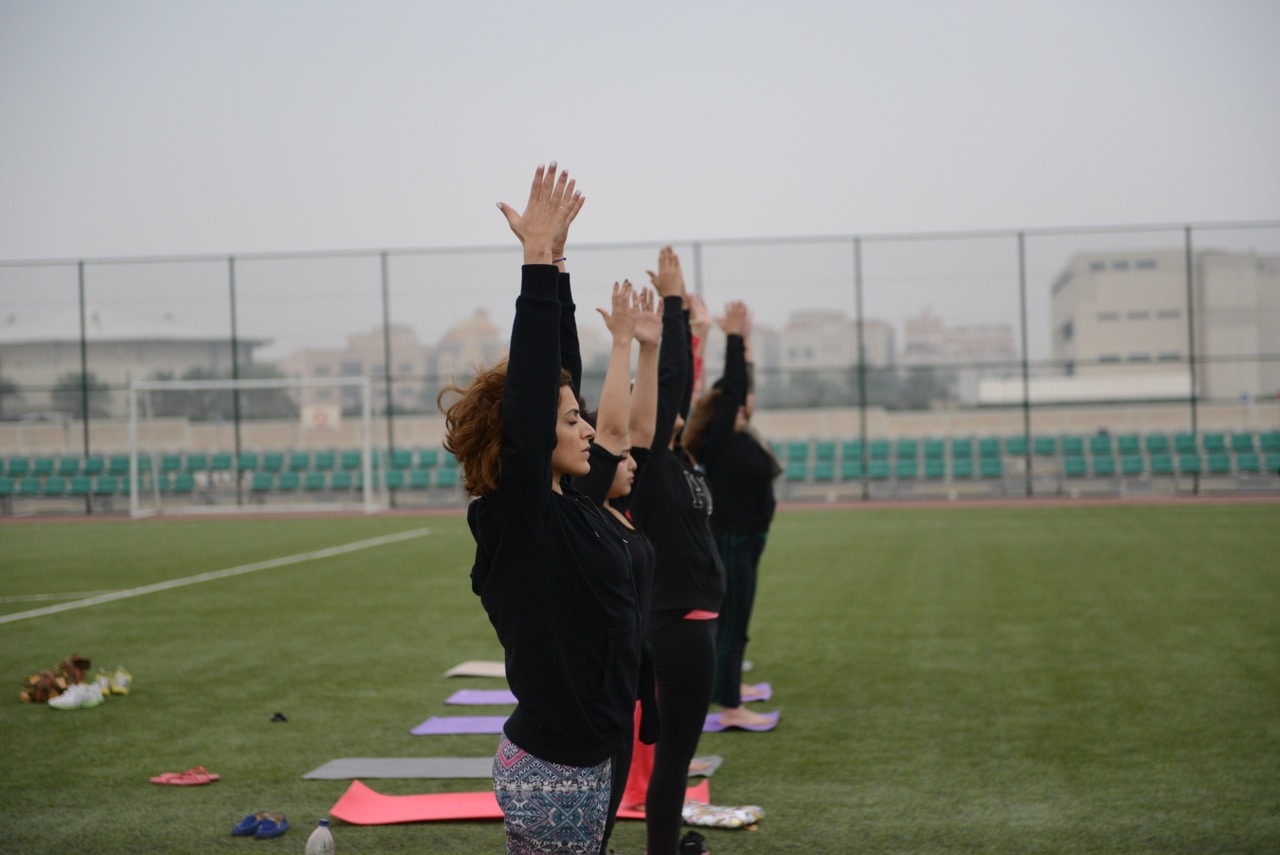 This year, WYD 2014, dedicated its efforts to support Oxfam's humanitarian response for Syrian refugees. Millions of people have fled violence in Syria and are in desperate need of shelter, food and water. Oxfam is aiming to reach the 650,000 refugees in Lebanon, Jordan and inside Syria.
In more than 90 countries Oxfam works with partner organizations to find practical, innovative ways for people to lift themselves out of poverty and thrive. When disaster strikes, Oxfam saves lives and helps rebuild livelihoods. Through campaigning, they support the poor to influence local and global decisions that affect them.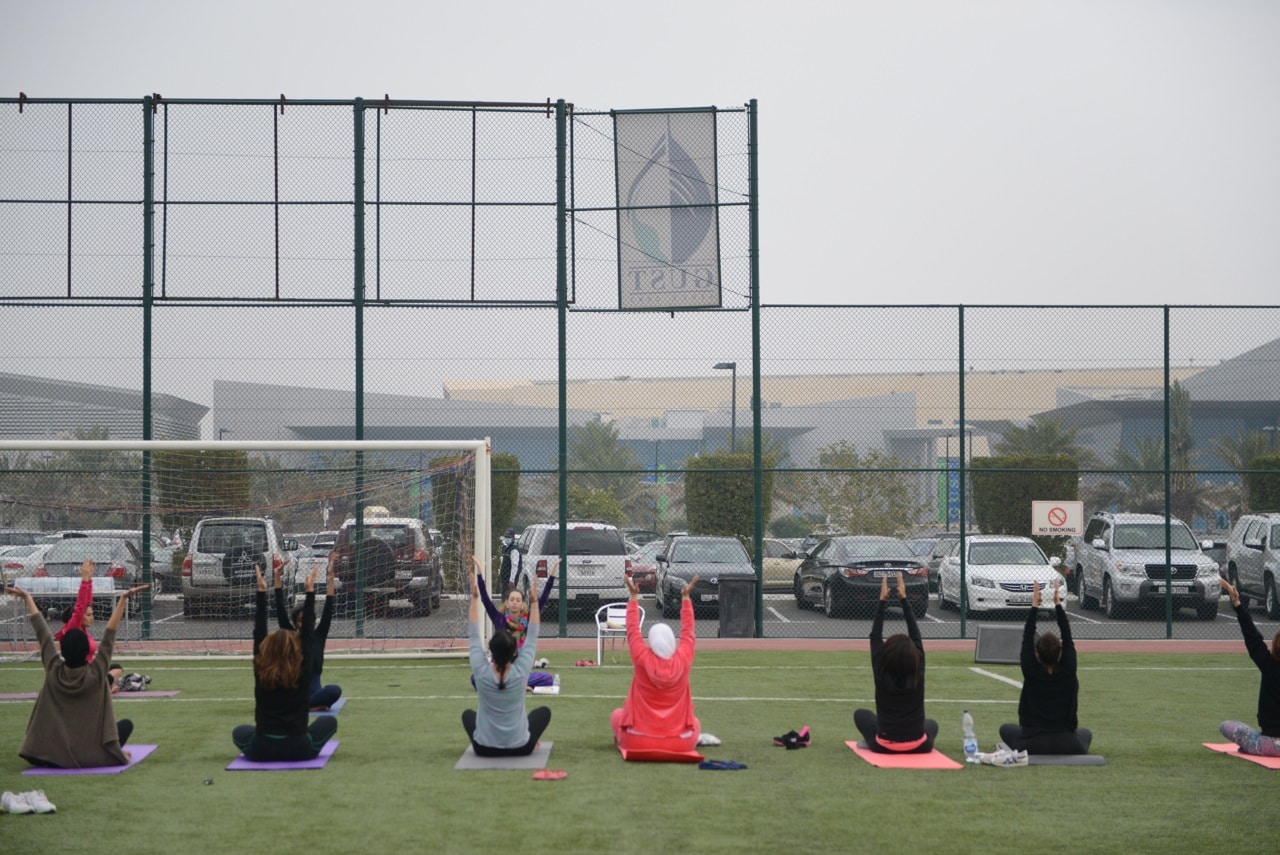 GUST opens up with Layan and iGive
GUST student-run club iGive, collaborated with Layan, a media volunteer team from around the Gulf, who are specialized in covering the tragedy of Syrian refugees in Lebanon. Both groups are working together to raise awareness and collect donations in attempts to provide aid for the Syrian refugees and so they got together to tell their stories of what they saw, what they did and how it is important to reach out.
The main purpose is to educate individuals about the conditions in Syria, spread awareness about what is happening and encourage people to participate in whatever means they can whether it be engaging in the act of volunteering, helping spread awareness or even donating.
First, iGive share the story of Lulu Al-Shaheen, GUST Student and iGive Member who was nominated to join the Layan team on their trip to Lebanon. A small video was shared, where Lulu talks about what she saw, the hospitals and homes they visited and what she felt when she was there: "It became very clear to me that the people there needed more moral support than they did material support."
Other members of the trip were there to share their stories, including Abdulkareem Al-Shatti, Fahad Al-Rahmani, Talal Al-Mattar and Wasan Al-Budaiyeh. All normal Kuwaiti citizens, living ordinary lives here in Kuwait, but all who were determined to go lending a helping hand and ended up being helped themselves, as they said. The team took turns speaking about their journey, the families they met, their need for someone to hear them out. They all mentioned how they were there to help, but from the hope they felt from the people there, it gave them hope in themselves.
The team members shared stories of the strength and hope of the refugees and urged the audience to help in any way they can, and that doesn't necessarily mean money or to go there, but even a word – spreading awareness – is of utmost importance.
iGive is a GUST voluntary youth club that hosts and organizes activities in and out of university. It addresses topics that touch the students' lives in order to increase their efficiency, productivity, and responsibility towards their community. It also aims to promote the principle of diversity and social responsibility.