Sustainable Development Goal (SDG) 4, "Quality Education," highlights the importance of ensuring inclusive and equitable education for all, with a focus on improving access, quality, and lifelong learning opportunities. In Kuwait, a nation known for its commitment to education, and at GUST Gulf University, there is a shared dedication to advancing education within the campus and the broader community.
Quality Education in Kuwait
Kuwait has demonstrated a strong commitment to quality education through various initiatives:
Universal Access: Kuwait provides free and compulsory education for all citizens, ensuring that children have equal access to quality primary and secondary education.

Investment in Infrastructure: The government invests in modern educational infrastructure, including schools, universities, and research institutions, to enhance the learning environment.

Teacher Development: Kuwait emphasizes the professional development of educators to improve teaching quality and student outcomes.

Lifelong Learning: The country encourages lifelong learning by offering adult education and vocational training programs.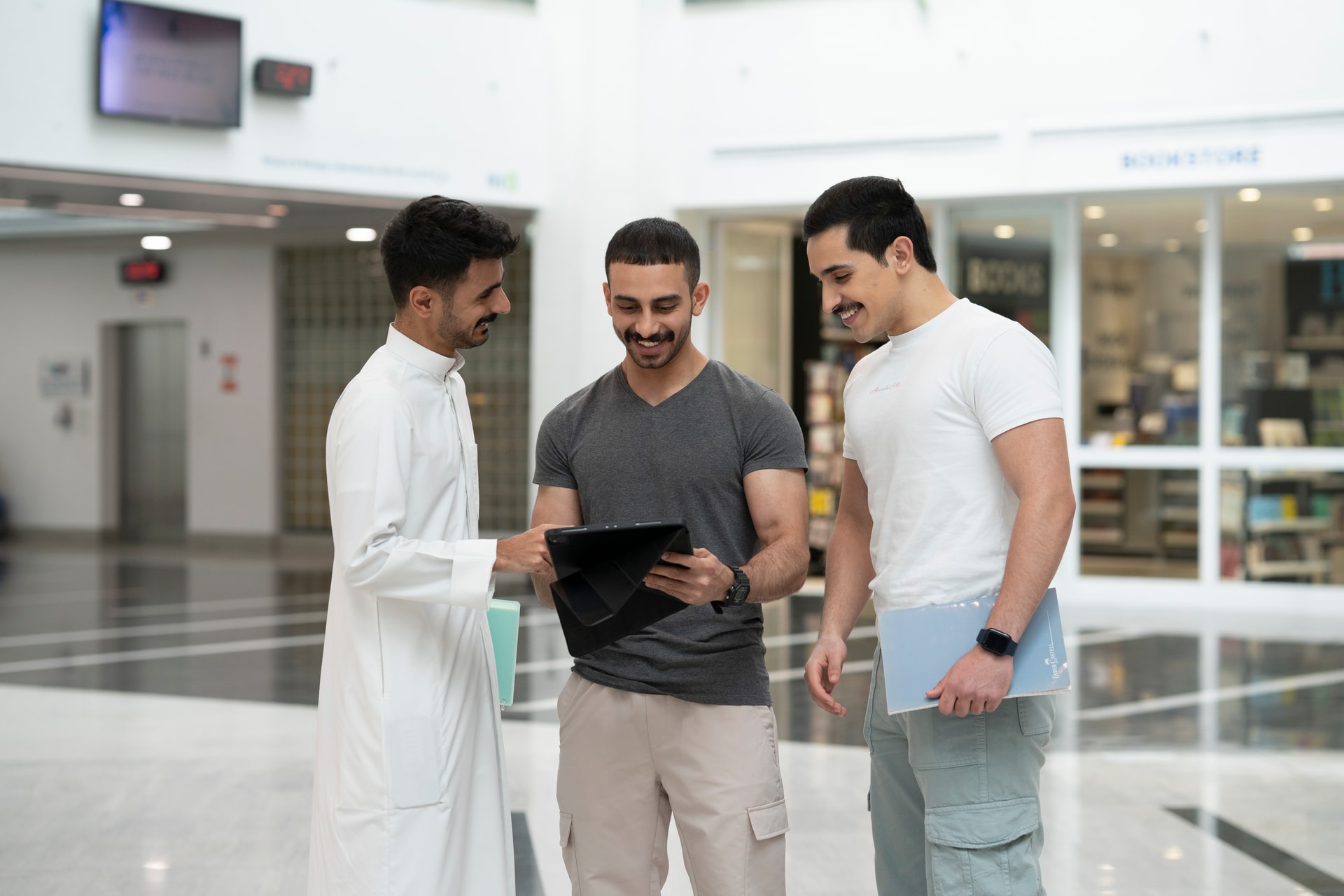 GUST Gulf University's Contribution to Education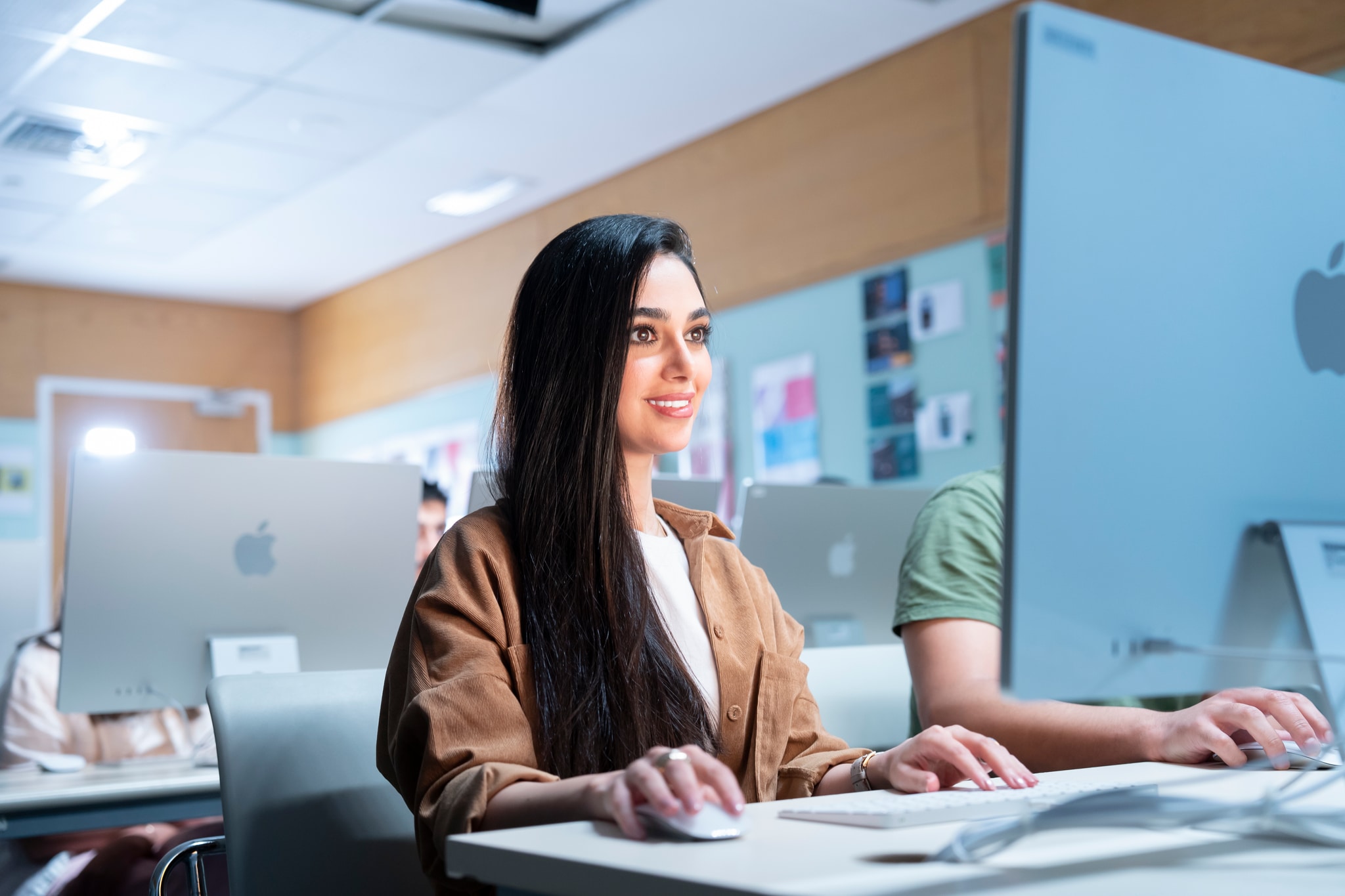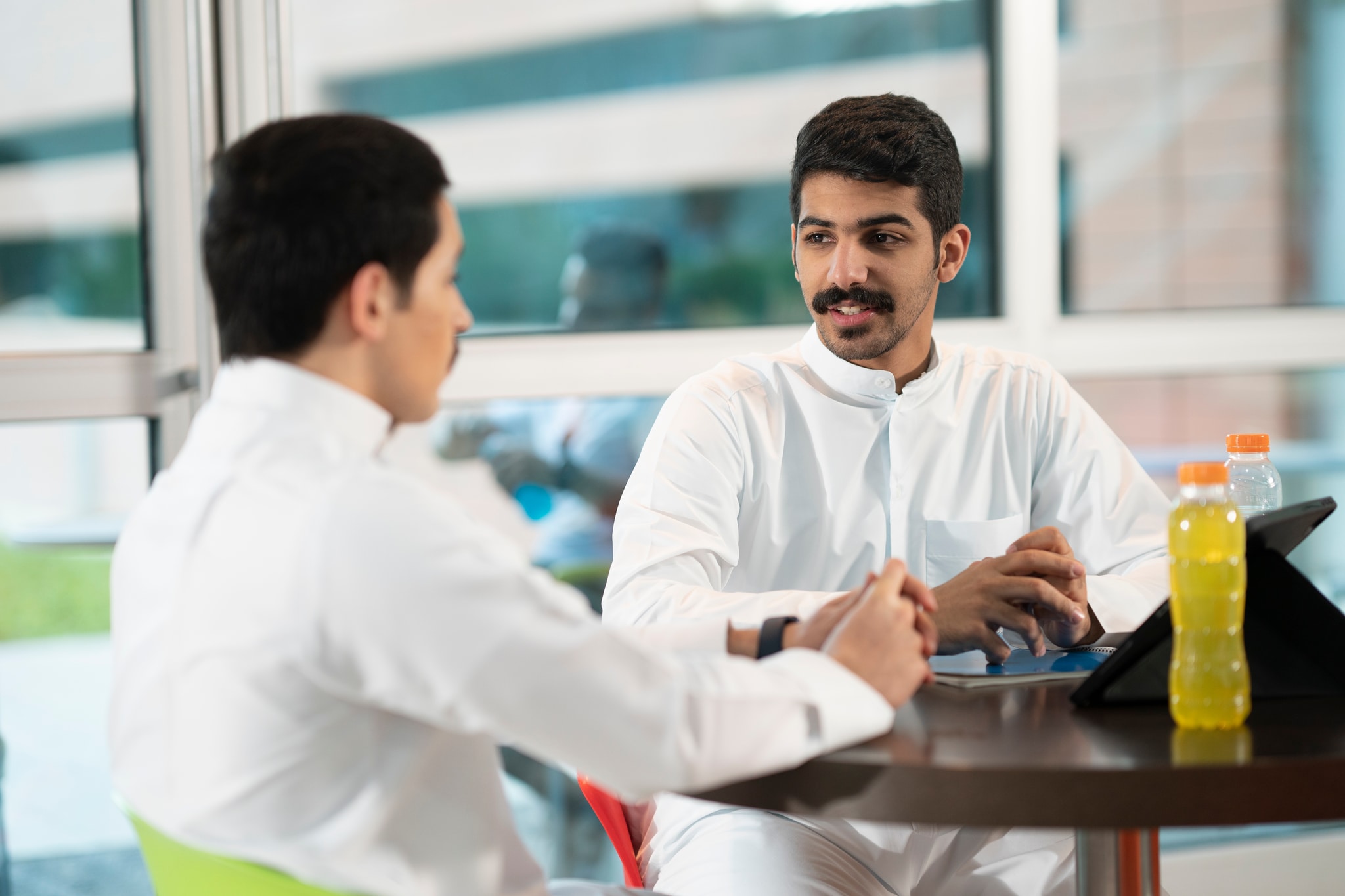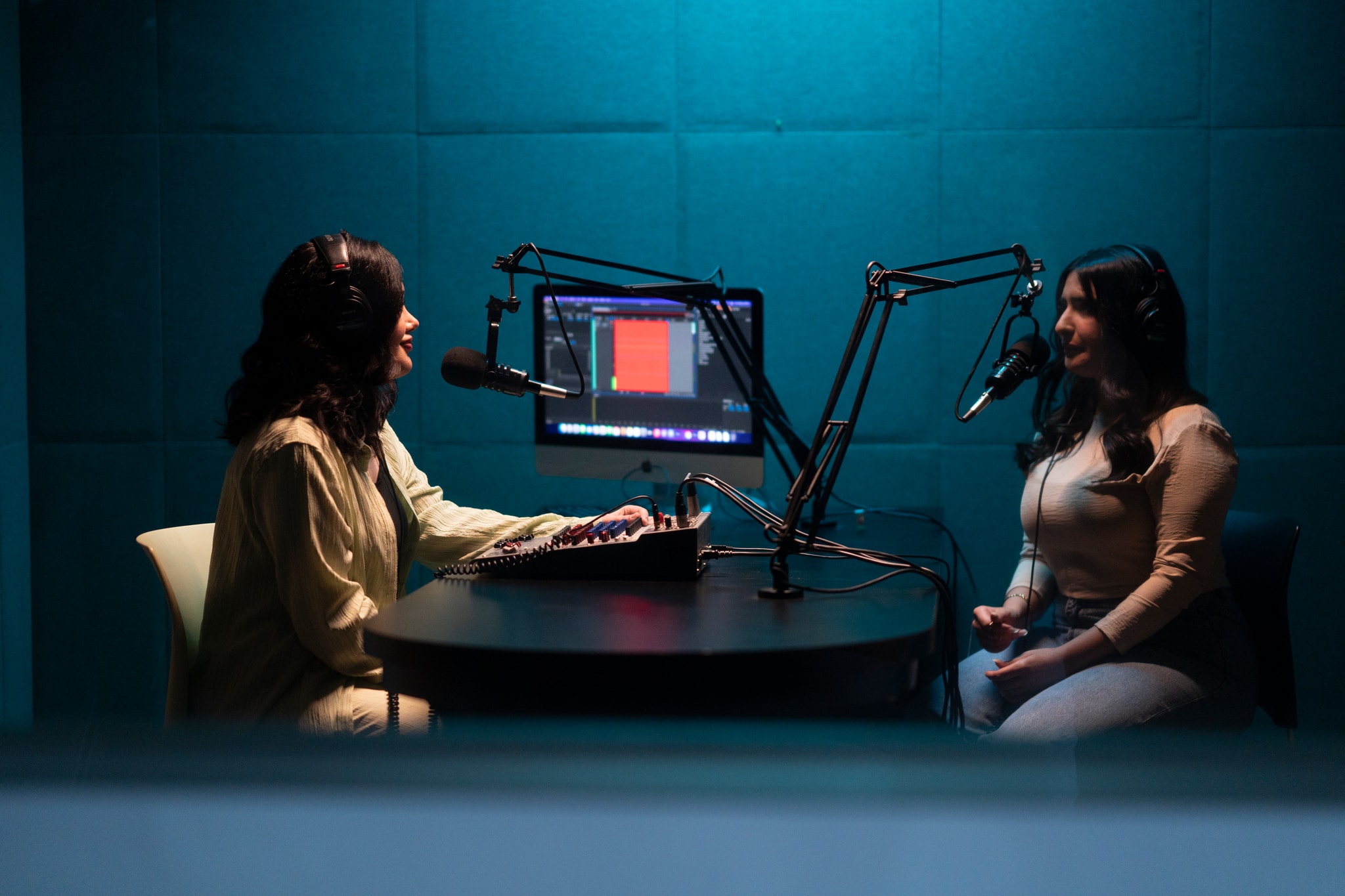 GUST Gulf University actively supports SDG 4 and education in various ways:
Academic Excellence: GUST provides high-quality higher education, offering a range of academic programs designed to equip students with the knowledge and skills needed for future success.

Research and Innovation: The university engages in research and innovation that contributes to educational advancement and addresses local and global challenges.

Accessible Education: GUST promotes inclusivity by offering scholarships, financial aid programs, and support services to ensure that students from diverse backgrounds have the opportunity to access higher education.

Community Engagement: The university collaborates with local schools, educational institutions, and non-profit organizations to support educational initiatives, such as mentoring programs, teacher training, and educational outreach.

Curriculum Development: GUST continuously updates and enhances its curriculum to align with industry needs and global best practices, ensuring that graduates are prepared for a rapidly evolving job market.
Kuwait's commitment to quality education is evident in its efforts to provide accessible, inclusive, and lifelong learning opportunities. GUST Gulf University complements these efforts by offering high-quality higher education, engaging in research, promoting inclusivity, and actively participating in community educational initiatives. Together, Kuwait and institutions like GUST work towards the realization of SDG 4, ensuring that quality education remains at the forefront of their missions, contributing to individual empowerment, societal development, and global progress.
At GUST we strongly believe in the importance of community outreach programs and partnerships. We believe that we have a social responsibility to give back and contribute to the development and improvement of, not only Kuwait, but the entire region as well. Our services include, but are not limited to, the following:
Partnerships with Civil Societies

Lectures, Arts, and Entertainment

Academic Scholarships

Faculty Involvement in the Community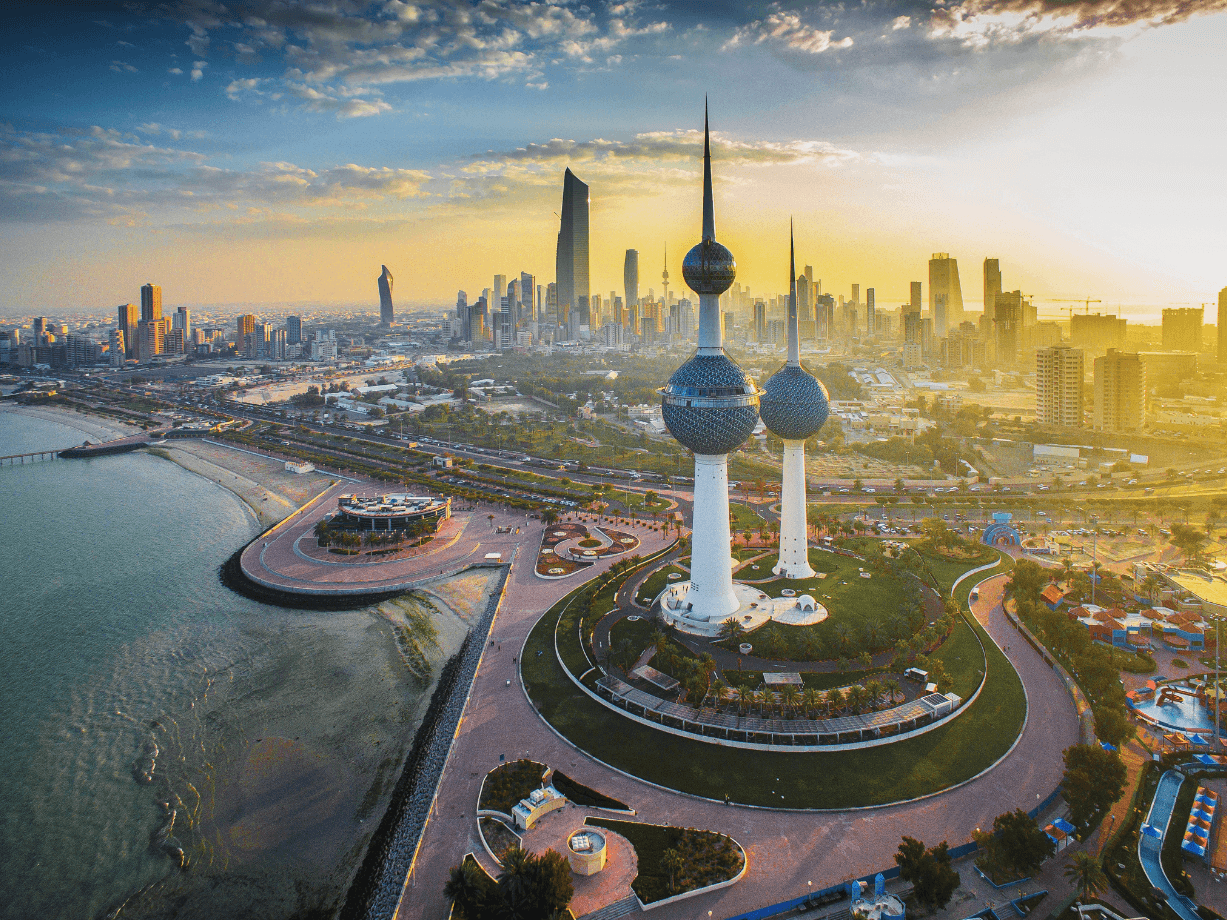 Partnerships with Civil Societies
GUST has partnered with various civil societies to promote and emphasize the importance of community involvement. GUST has made available all its campus resources and facilities so that the civil societies would benefit from them in their campaigns, public lectures, and events.
Lectures, Arts, and Entertainment
The GUST calendar has numerous events and activities that are free and open to the public. Lectures on various topics include, but are not limited to, religion, politics, economics, and language arts. Moreover, the Student Union and our student clubs also organize events, carnivals, and concerts year round which students and the community can take advantage of. You can check for more over here.
Every semester, GUST offers a limited number of internal GUST scholarships. GUST Scholarships cover full payment of tuition fees or a specific percentage of tuition fees. These scholarships are limited and, thus, highly competitive. This encourages and motivates individuals to excel academically and maintain high academic standards. For more information, you may see here.
Faculty Involvement in the Community
Many of our faculty members are involved in projects that aid the development of various sectors such as education and the economy. Moreover, they are conducting research that focuses on issues of great importance to our community and to its stability. GUST is also committed to building research centers so that students, faculty members, and the community will have access to abundant information which they would not have access to otherwise.
A.M.R Library aims to support the teaching, learning and research needs of the GUST Community.
What does the library do?
Provides access to an extensive range of current, accurate, relevant, information resources (digital, print and audiovisual).

Provides information literacy support to enable users to effectively locate and retrieve information.

Provides tools to assist GUST Faculty with the publishing of scholarly research.

Provides an inclusive space that is conducive to the study needs of students as well as recreational reading.

Fosters an environment that promotes life long learning and innovation.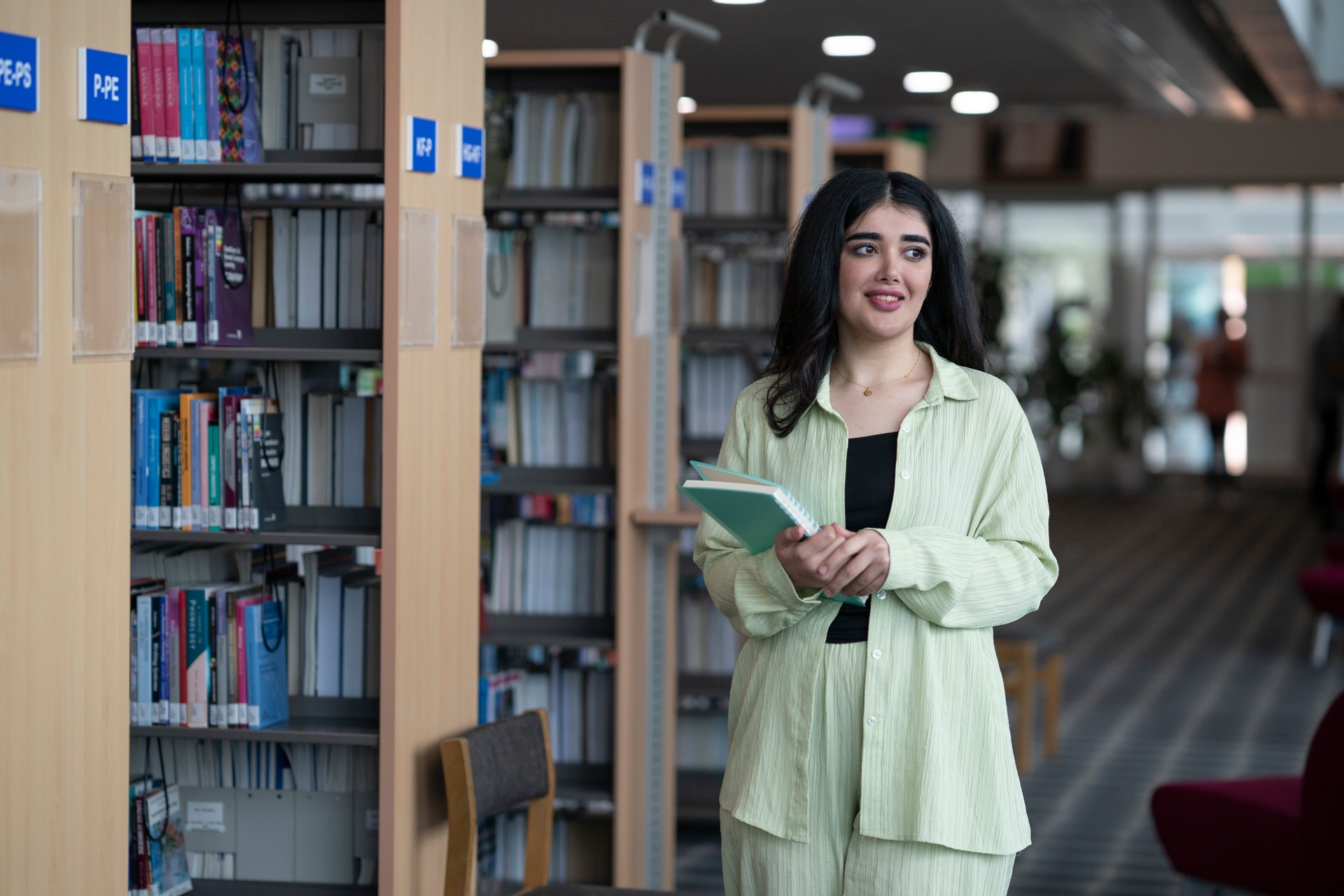 Space for Everyone
A.M.R Library strives to be an inclusive space for the GUST Community. A designated study area is available on the Ground Floor for users that require wheelchair access.
All "Users" of GUST Library are entitled to borrowing privileges. A 'user" refers to:
A member of the GUST Community (any of the following):

a full time or part time faculty member,

a member of the administrative or support staff,

a currently enrolled student,

a member of GUST Alumni;

and any external user that has GUST Library membership.
Research Databases
Electronic research databases are essential components of an academic library's resources.
The selection of databases available at AMR Library ensure a balanced representation of resources across the subjects and majors taught at GUST.
Through our subscription services, GUST users have both on-campus and remote access to the latest published research as well as archived materials provided by reputable, international databases.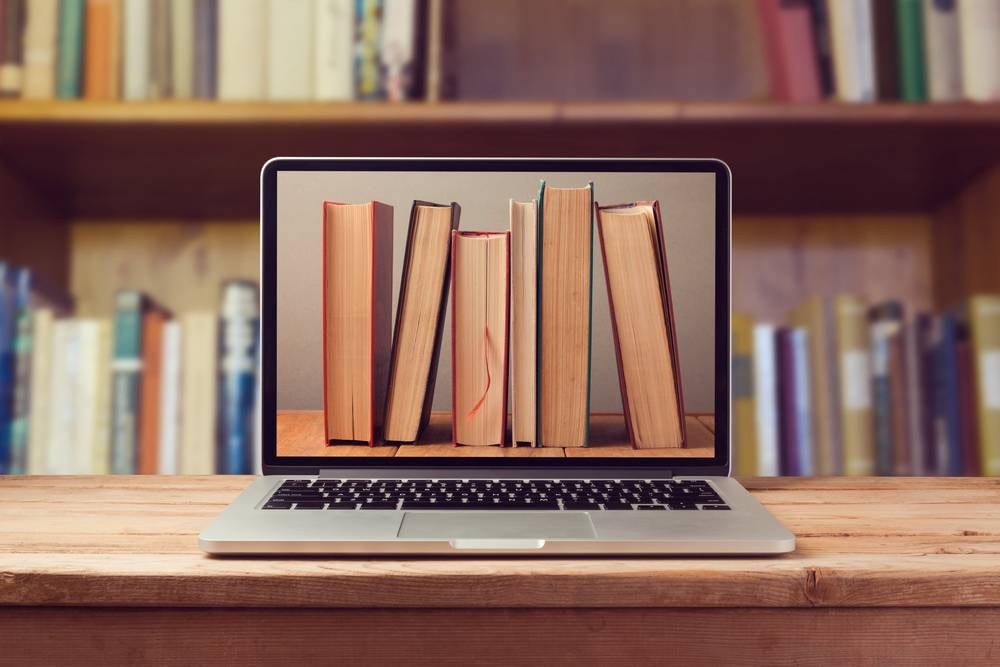 Scholarly, peer-reviewed, full text, journal articles from top publishers.

eBooks.

International magazine and newspaper coverage, primary source archives, dissertations and conference proceedings.

Statistical and financial market analysis tools, company profiles, country reports and other scientific/business reference materials.
Databases are classified accordingly
Content Aggregators

Multidisciplinary Databases

Specialist Databases

Publishing Databases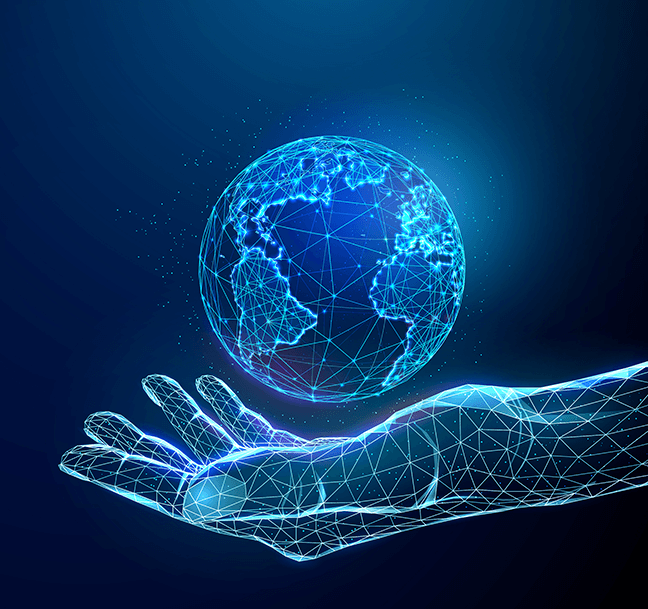 The titles in the Library's entire Catalog number in excess of 22,000.
They are organized (classified) according to the Library of Congress (LC) subject classification system.
The titles support all current majors as well as foundation programs and elective courses across the three Colleges at GUST: Arts & Sciences, Business Administration and Engineering.
The Library has several Special Collections comprising:
The Library has over 2,000 VHS cassettes, audio cassettes, CDs, and DVDs
These accommodate the generous print book donations received from the following countries and their embassies here in Kuwait: Austria, China, Germany, France, Spain, India, Japan and USA
Includes print book titles from popular series , classic and modern fiction, that are handpicked and suitable for recreational or easy reading
Includes print book titles about local heritage, religion, history, geography, economy and literature (English and Arabic titles)
Includes typical reference materials like dictionaries, atlases, thesauri, handbooks, etc
Includes print book titles nominated by GUST faculty members (core textbooks)
Reserve items are accessible from the Library's Information Desk and have circulation restrictions placed on them to ensure fair access
Our goal is to be among the best resources of continuing education, training, and professional development for the citizens of Kuwait and the GCC region.
The faculty is at the core of knowledge development and sharing at Executive Education. Our distinguished lineup of teaching professionals, mentors, speakers and academics cover an extensive range of expertise and experience.
Why us?
As an integral component of Gulf University for Science and Technology (GUST), Executive Education is greatly influenced by the high standards of academic excellence of the first private university in the State of Kuwait. Through such standards, Executive Education extends the resources of the university in order to unlock the wisdom and understanding of its participants, push the limits of research and discovery and inspire creativity and innovation for the benefit of society.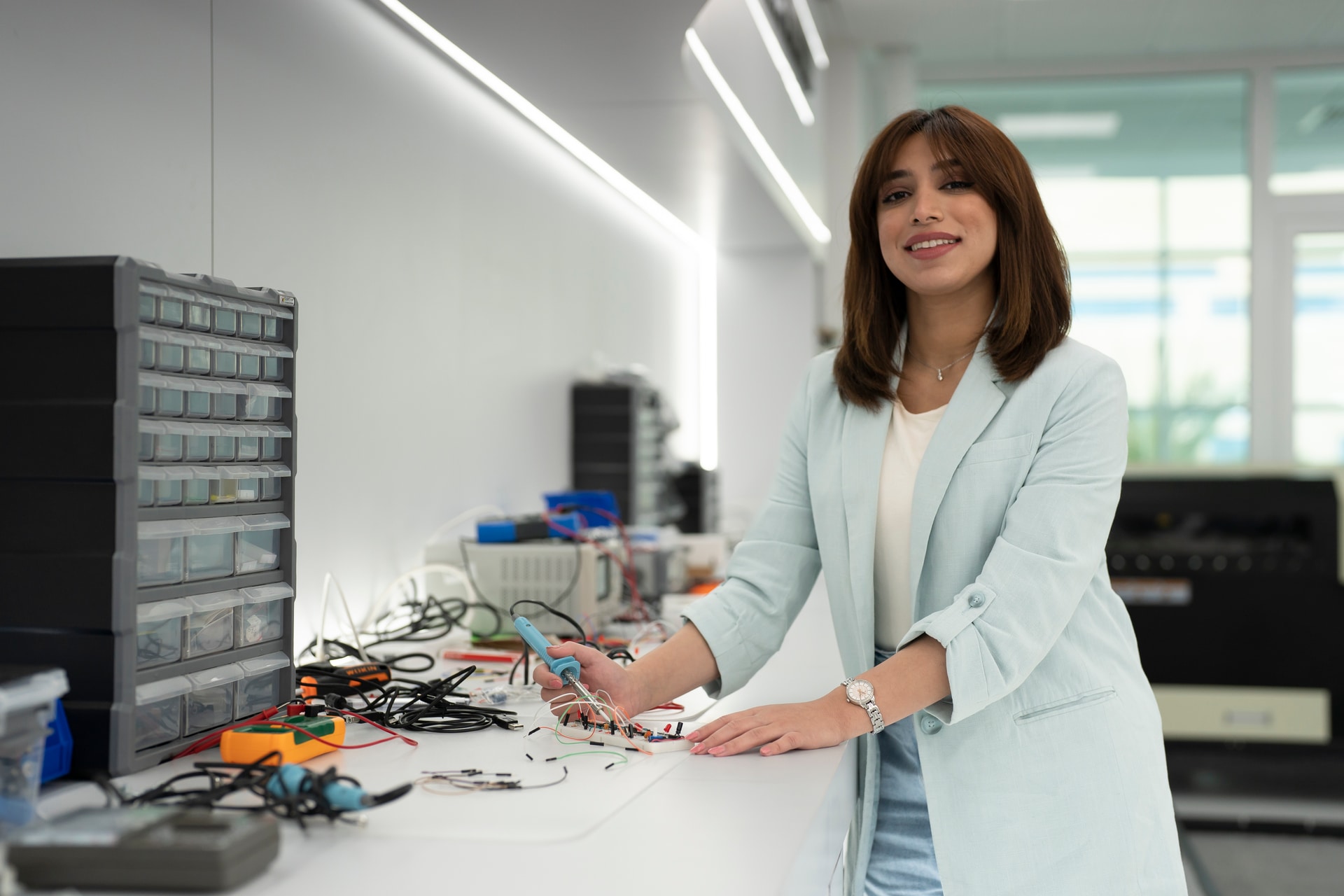 Executive Education Centre extends the resources of Gulf University for Science and Technology by providing high quality learning opportunities for learners of all ages. We enrich lives, enhance professional qualifications and promote careers. We satisfy the need for unique training and learning for individuals and business organizations. We link knowledgeable teaching professionals, mentors, speakers and academics with students and employees, companies and organizations, and the community at large.
Executive Education creates and organizes custom-designed conferences, meetings, and special events that assist companies in meeting their corporate and individual development objectives.
Executive Education offers programs that enable companies to deliver constant trainings and seminars to personnel in accordance with their human resource development goals.
Executive Education offers the public a unique opportunity to further advance their studies and careers. Through well formulated methods of teaching, and necessary tools that help participants to pass certifications.
Our extensive and wide ranging courses have been designed to draw the best and brightest talents from the community. They all serve a purpose of building a knowledge-based community that can face up to the challenges of rapidly evolving societies that are greatly influenced by rapid advancements in technology and a highly complex and globalized economy.
Starts Date : 9th of October 2023
In this era, speaking English is a must for social and professional growth. We need English for travelling, shopping, at work, etc.… After a thorough study of the Kuwaiti market, we found out that people score high on paper, but fail when it comes to starting or holding a conversation. The reason is the lack of confidence in using the English Language. For that, we at GUST, with the collaboration of experts in bilingualism, came up with ENGLiSH+ program, a different approach in teaching the language.
If your goals are:
Saying goodbye to red faces

Breaking down barriers with the language

Gaining the self-confidence needed to speak English

Speaking English fluently

Using English practically in your daily life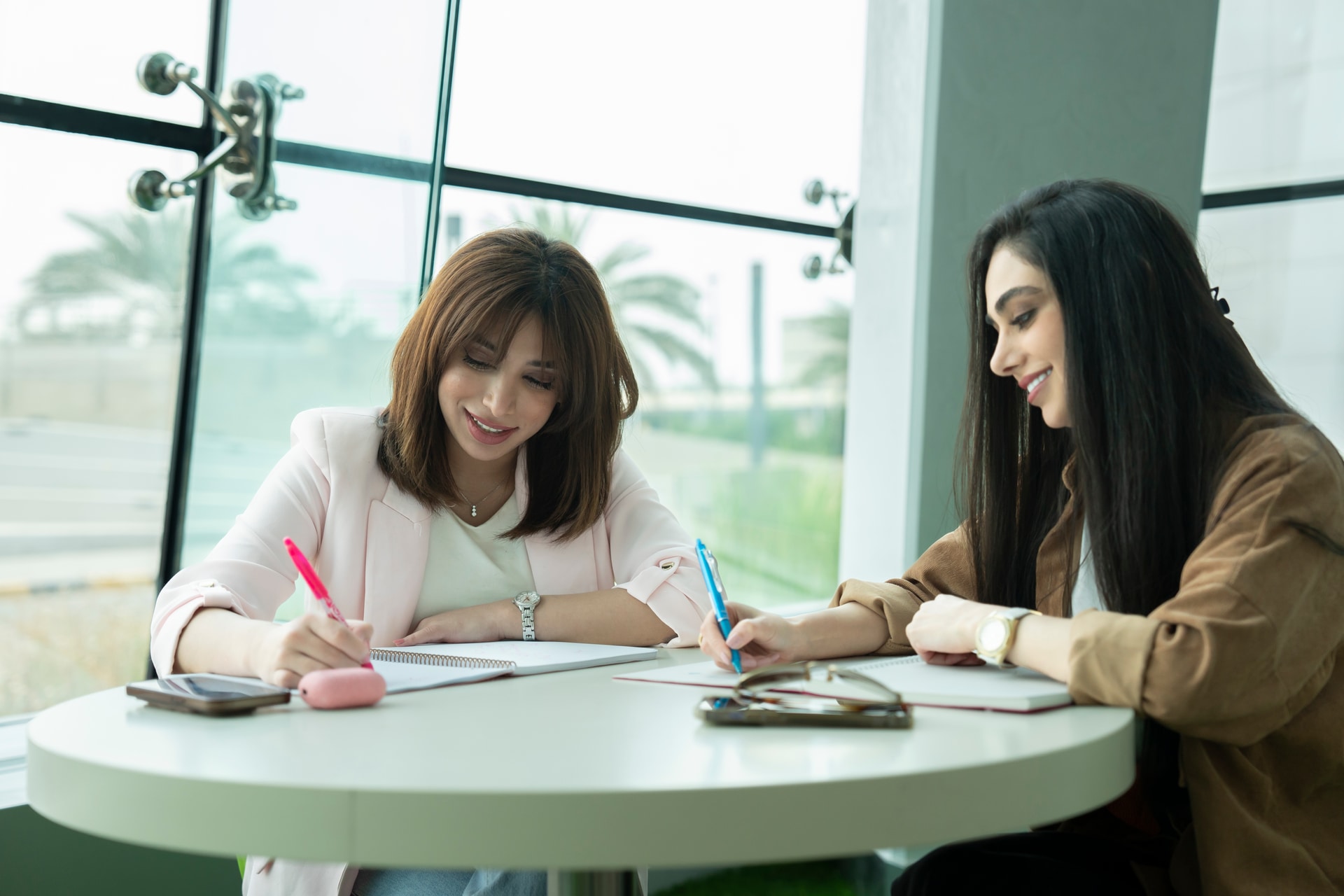 The participant must be at least 16 years old

Completion of the English language proficiency level assessment test
A non-traditional program lasting 9 months, using a unique approach to language acquisition and consisting of 6 stages:
Conversation Stage

Grammar Stage

Reading Stage

Writing Stage

Comprehensive Level

Final Project
HEALTHCARE MANAGEMENT & QUALITY CERTIFICATE (HMQ)
· HMQ program is a professional interactive universal program qualifying practitioners in Healthcare Management & Quality Improvement since 2010.
· HMQ program facilitates your interaction with experts having rich hands-on experience to gain knowledge and skills in 15 need-to-know multi-disciplinary domains for accreditation compliance.
· HMQ is your Gate to bridge theory and practice of mainstream methodologies and tools in human-centered sustainable Organizational Development & Integrated Quality Improvement
CFA LEVEL 2 EXAM PREPARATION
Starts Date : 19th of August 2023
The CFA Level 2 Exam Preparation Program curriculum zooms in on the precise know-how and skills you need to succeed in the investment profession. CFA Level 2 is the second of three exams offered by the CFA Institute. This exam (in addition to other requirements) must be passed for an individual to become a CFA chart holder. The CFA Program is a globally recognized standard for measuring the competence and integrity of financial analysts. This CFA Level 2 exam preparation course covers exam topics and prepares you for taking the CFA Level 2 exam.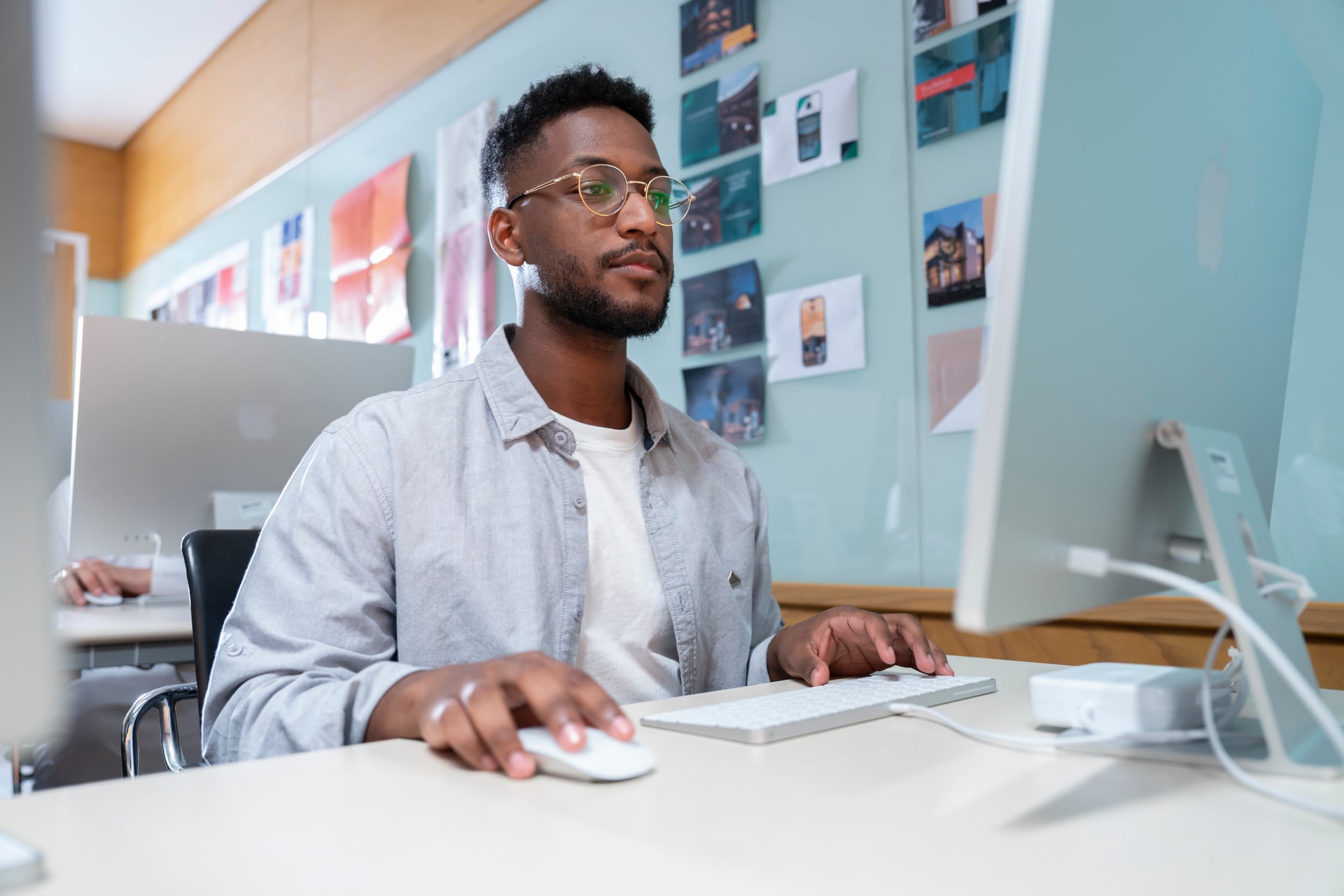 A bachelor's degree, be in the final year of your bachelor's degree, or have at least four years of qualified, professional work experience.
Ethical and Professional Standards

Quantitative Methods

Economics

Financial Reporting and Analysis

Alternative Investments

Corporate Finance

Equity Investments

Fixed Income

Derivatives

Portfolio Management and Wealth Planning