Ms. Dawn Rachel Sinclair
Rachael Sinclair is a Canadian educator, who has been teaching in Kuwait since 2006. Her interests include ESL curriculum development, educational psychology and blended learning. During her spare time, she enjoys painting, writing, antiquing, and traveling.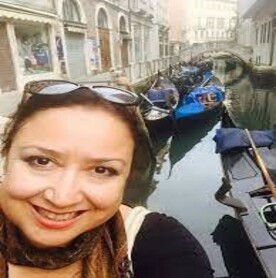 Dr. Denise Lujan, Ed.D
Director Entering Student Experience
Dr. Denise Lujan, Ed.D., is the inaugural Director for the Entering Student Experience unit at the University of Texas at El Paso. Created in 2020, ESE includes the UTEP University Studies Courses, Developmental Math, Developmental English and a host of other programs aimed at helping students transition to UTEP. She is focused on creating a holistic experience for entering students at UTEP by increasing student engagement, agency, and belonging, as well as academic success and professional preparation. Dr. Lujan has taught developmental math to underprepared students who enter UTEP for over twenty years. She was the Director for Developmental Math for thirteen years and transformed the department to one where student success is at the heart of its mission. In recognition of this, the department received the coveted Texas Higher Education Coordinating Board Star Award in 2014.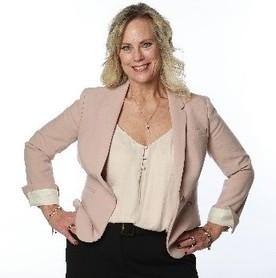 Additionally, she was awarded the Developmental Educator of the Year in 2016 for Texas College Reading and Learning Association, the Entering Student Faculty Outstanding Advocate for Entering Students and the UT System Regents Outstanding Teaching Award in 2019. In 2021, Dr. Lujan was admitted to the UT System Academic of Distinguished Teachers. Dr. Lujan is involved in both state and national organizations focused on developmental education holding board positions for both the Texas Association for Developmental Education, TADE, and the National Association for Developmental Education, NADE. She is currently the President of the National Organization for Student Success, NOSS and will hold that office until 2022. She received her bachelors in Math and Physical Science from West Texas A&M University, her masters in Higher Educational Leadership from UTEP and her Doctorate in Higher Educational Leadership from Ferris State University in Michigan in May 2021.
Dr. Florentina Halimi
Assistant Professor of Educational Psychology at the Gulf University for Science and Technology (GUST), Kuwait
Dr. Florentina Halimi obtained her Ph.D. at the University of Vienna in Austria in Psycholinguistics. She was a Fulbright visiting professor at Fordham University, the Graduate School of Education, where she completed her post-doctoral research study. In collaboration with Fordham University's Center for Educational Partnership, she worked closely with several universities and educational institutions in and around New York City, such as City University of New York, Long Island University, Queen's College, New York University, and Long Island/Westchester Bilingual & ESL Teacher Leadership Academy, to investigate teacher leadership and student achievement motivation. Dr. Florentina is an assistant professor of Educational Psychology at the Gulf University for Science and Technology (GUST) in Kuwait.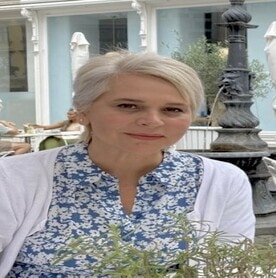 She was an inaugural Director of the GUST-Center for Teaching Learning and Research, established in 2016, and implemented projects for Kuwait K-12 teachers' professional development, focusing on using active learning strategies; software application tools to boost student motivation and engage with course materials in and out of class; and developing classroom management skills. Dr. Florentina does research on positive psychology in education, focusing on student emotional intelligence, active learning strategies, achievement motivation, and anxiety in the classroom. This has led to several published papers co-authored with researchers from the EU, US, and Kuwait. They feed into the development of more positive and effective pedagogical practices that boost the mental well-being of learners and teachers and raise motivation for success. Dr. Florentina actively participates in academic conferences on pedagogical innovations and issues in education.Her recent talks include:
Active Learning Strategies to Enhance Student Motivation and Engagement in Online Courses at The International Conference in Science Education, Florence, Italy.
Achievement Motivation of Millennial Students in Higher Education: New Avenues to Promote learning, at The European Conference on Education, University of London, UK.
Teaching Outside the Box: The New Normal Way. The Fulbright German – American Conference, Berlin, Germany.
Ms. Glynis Mullins
Developmental Math Instructional Coordinator at Pitt Community College
Developmental Math Instructional Coordinator at Pitt Community College. Currently serves as NOSS Secretary (2020-2022). Will serve as NOSS President Elect (2022-2024), Kellogg Institute Alumn (2012), Advance Kellogg Institute Alumn (2017, 2019), Past President of NCMATYC.I have been in the field of Developmental Education for over 22 years and I enjoy my job! I teach co-requisite and transitional math courses in an online or in-person environment. I enjoy teaching, mentoring, supporting my students towards success.Education: BS Mathematics, Elizabeth City State University; Masters of Education, Curriculum & Instruction, Central Michigan University, Masters of Education, Technology, Central Michigan University, currently pursuing a doctorate in Educational Psychology, Capella UniversityCredentials: Developmental Educator Specialist, Certification in Diversity, Equity, & Inclusion in the Workplace.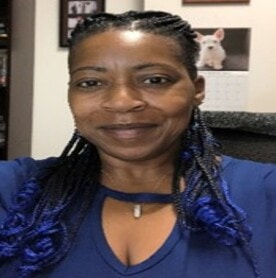 Ms. Heba El Hadary
Instructor of Academic English at Gulf University for Science and Technology - English Foundation Unit (EFU)
Mrs. El Hadary has a Master's Degree in Teaching English as a Second Language (TESL) from University of McGill, Canada; a Diploma in TESL with a focus in Adult Education from University of British Columbia, Canada; and a Royal Society of Arts TESL Diploma from Cambridge. As a Cambridge certified IELTS Examiner, she undertook regular IELTS recertification training from 2004-2021. She is also certified in Human Resource Management with a focus in Corporate Training and Development. In addition to her previous EFL/ESL academic and corporate teaching experience in Egypt, Saudi Arabia, Canada, and the UAE, she has served as an instructor, a coordinator, and a project manager for a corporate language training center in Canada. She has also been an EFL Instructor of academic English at Gulf University for Science and Technology - English Foundation Unit (EFU) since 2008. She was also the Reading & Writing Coordinator (2014-2020) and the Curriculum Skills Coordinator (2016-2020).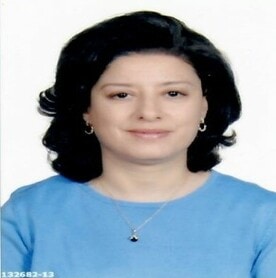 As a coordinator, she has lead the process of developing the new EFU curriculum based on her extensive experience, ongoing training, as well as her knowledge of the department and students' needs. She was also the Co-chair of the ten-year CEA Reaccreditation granted in 2018.
Dr. Hussain Al Sharoufi, English Department
Conversation and Pragma-Cultural Appropriateness
Dr. Hussain Al Sharoufi, associate professor of applied linguistics in the English department at GUST and former president of TESOL Kuwait, presented papers at over twenty-six international refereed conferences. He has published more than twenty publications in applied linguistics, pragmatics, discourse analysis, and language teaching in various international academic journals. He is an active member of IPRA, International Pragmatics Association, TESOL International, and TESOL Kuwait. He further reviews academic articles for several international journals, including Journalism: Theory, Practice & Criticism (Published by SAGE, UK), Journal of Pragmatics (Elsevier-UK), the International Journal of Language and Communication, Denmark, and Reading and Writing Quarterly.
Dr. Al Sharoufi is also known for originating the Academic Writing Wizard, AWW, which is a new web-based application for teaching academic writing.
Ms. Kelle Hutchinson
My mantra is student success. I love both the administrative and teaching components of education. As a student I understood the importance of literacy and how essential it was for success. As an instructor, it's so gratifying watching students grow. More importantly, I enjoy looking at a program from the inside out as a compliance officer. Every decision is data driven to maintain excellence. Whether I'm teaching or analyzing data, I find myself looking for creative methods to help students reach their potential.
Ms. Marwa Younes
Instructor at Gulf University for Science and Technology - Foundation Program Unit (FBU)
Marwa Younes holds a Master's degree in TESOL from the American University of Sharjah (AUS) in the United Arab Emirates. She got two Bachelor of Arts degrees in English Literature and Education. Mrs. Younes has got a certification to teach EFL and ESL from the American University in Cairo (AUC) in Egypt. She has over 15 years of teaching experience in the Middle East and North America. Prior to joining GUST as an instructor in the Foundation Program Unit (FBU), Mrs. Younes worked as an instructor in the AUS and as a teacher trainer at Berlitz in Egypt. She has also taught TOEFL and IELTS in the Michigan Language Center in Ann Arbor, Michigan, USA. Her areas of interest are teacher training, continuing education, curriculum design, and EFL/ESL teaching. Mrs. Younes' core values are pursuing learning, perseverance, and compassion.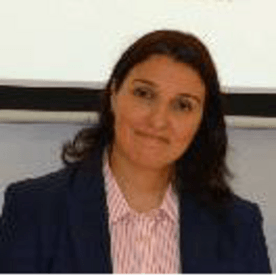 Dr. Mary Monroe-Ellis
Vice President of the National Organization for Student Success
Dr. Mary Monroe-Ellis is Vice President of the National Organization for Student Success and a professor of mathematics at Pellissippi State Community College (PSCC) in Knoxville, Tennessee. She is a President-Emeritus of the Tennessee Association for Student Success and Retention. Mary served on the state-wide committee that redesigned developmental courses in Tennessee, and as the Dean of the Transitional Studies Department at PSCC, she led faculty in the redesign of all developmental courses (Math, English, Reading, College Success, and ESL). In her 31 years at Pellissippi State, she has been named Professor of the Year (1999), Outstanding Full-time Faculty (2013) and was awarded the Innovations Award (2003) and the Gene Joyce Visionary Award.
Mr. Mohammad Zabadi
Instructor and the curriculum Coordinator of the Foundation Program Unit (FPU) at (GUST)
Mohammad Zabadi is an ESL instructor and the curriculum coordinator of the Foundation Program Unit FPU at Gulf University for Science and Technology GUST. He has recently got a doctorate degree in Translation Studies from the University of Bristol. Zabadi's areas of expertise lie in second language acquisition and translation studies, literary translation, and literary criticism. He has published scholarly research papers on the sociocultural dynamics of literary translation between the Arabic-English language pair. Beyond translation studies research, Zabadi is particularly interested in exploring the impact of qualitative/corrective feedback on L2 learners' writing accuracy.Zabadi's teaching and administrative responsibilities as an ESL instructor and academic coordinator have enabled him to maintain an active interest in curriculum design at the intersections of composition, academic writing, and second language acquisition.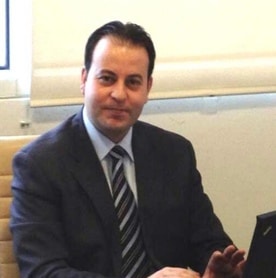 He has designed ESL instructional material in line with the FPU's mission to provide speakers of English as a second language with the skills necessary for academic success at GUST and beyond.
Ms. Milena Baeff
Math Foundation Coordinator at Gulf University for Science and Technology (GUST), Kuwait
I can say that I love of math! I hold a MEd from Sofia State University in Bulgaria, and a MS in Mathematics from the University of New Hampshire, USA. I've taught all levels from middle school to college in Bulgaria and Kuwait. I believe in the importance of sharing my expertise and enthusiasm with my colleagues, and as the Math Foundation Coordinator at GUST University, I'm focused on ways of improving learning for students through technology, active learning, and word problems to enhance critical thinking. Some of the local and international conferences and institutes I've presented at include the NESA Conference in Bangkok and in Cairo, the PEAK Conference in Kuwait, and the NOSS Conference in the US.