Our Programs
While many healthcare professionals start practicing with limited knowledge of business management, there is likely a point in their career when they're not just taking care of patients, but also taking care of an organization-at-large. Today, there is a dramatically increased demand for clinicians and health services managers who understand the operational and economic impact of their everyday business decisions.
Throughout our programs, you'll learn practical health administration and operational skills to help you optimize patient care, manage finances, and enhance operations. Our programs bridges the gap between clinical training and essential organizational, managerial, and leadership responsibilities.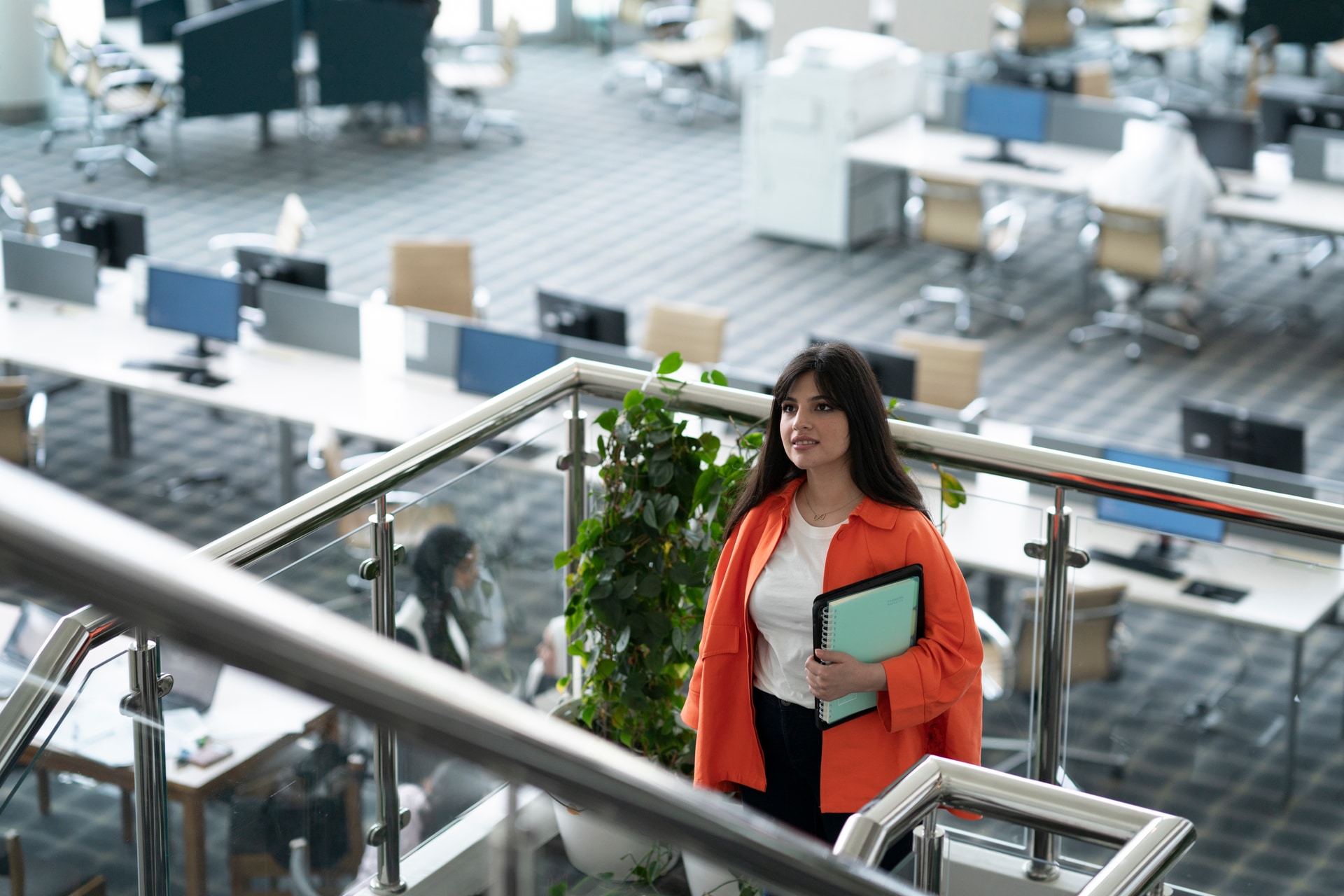 Managing Health Care Delivery
Introduction
Today's health care organizations need leaders who can respond to the challenge of delivering greater value through a combination of higher quality, lower cost, and broader access. Managing Health Care Delivery will help you innovate and build the capabilities to provide quality and compassionate care in a cost-effective and integrated manner—even in the face of rising expectations, shifting health policies, and constrained resources.
Who Should Attend
Clinical and nonclinical leaders with more than 10 years of experience in large established health care delivery organizations

Physician chiefs and subspecialty chiefs, nurse executives, and leaders from physician network organizations

Administrative executives and those in functions such as innovation, strategy, information technology, finance, and human capital
Key Benefits
This health care management program emphasizes opportunities for innovation and prepares you to improve medical and economic outcomes at a time when patient needs are becoming more complex, technology innovations are enabling and forcing delivery model reform, and payers are demanding cost control.

Throughout this course, you will develop approaches for dealing with these challenges by exploring breakthrough delivery models and practices; building capabilities in strategy, operations, finance, and leadership; and enhancing your ability to drive change, manage people, and improve patient care.
Program Content
Module 1: Design for Excellence—structuring to promote high and flexible performance
Strategy: Improving performance through learning and leadership; developing and evaluating health care delivery strategies.

Operational Design: Analyzing and designing effective operational models, teams, and delivery strategies; understanding the impact of operations, culture, and leadership on safety and errors.

Teamwork: Facilitating and managing physician-hospital relationships; building high-performing teams; developing a shared understanding of interpersonal dynamics and cognitive biases; creating a climate that promotes collective learning and collaborative problem-solving.

Leadership: Leading clinical organizations; assessing leaders' roles—mentoring, monitoring, directing, and inspiring; developing clinicians as managers and leaders.
Module 2 : Manage for Performance—key management tools and techniques
Financial Analysis: Exploring accounting terms and concepts through the self-paced Financial Analysis course provided by Harvard Business School Online; exploring balance sheets and cash flow analysis; understanding business through financial statements.

Finance and Accounting: Applying accounting controls and capital budgeting processes; assessing the financial health of a department or organization; managing financial and decision-making processes; designing meaningful incentive programs; writing a business plan.

Service Excellence: Discovering the key tenets of service excellence; building distinct and sustainable service strategies; designing operations that support a highly refined service model; identifying and addressing gaps in service execution.

Negotiation: Employing key elements of negotiation and strategic decision-making; crafting deals and handling complex negotiations; managing the tension between collectively creating value and individually claiming value.

Human Capital Management: Managing difficult personalities; facilitating team decision-making processes; developing and implementing incentives that drive results.

Lesson Application (Self-Paced and Live-Online): Exploring the issue you need to address, the situation and constraints you face, the approach (or options) you are considering; asking the questions you are still working to resolve; attending biweekly meetings with a small working group.
Module 3 : Innovate for Impact—culture and process to foster lasting change
Learning Organizations: Capturing innovation, applying lessons, and exploring effective ways of sharing knowledge across an organization; learning from past successes and failures; improving performance through learning and leadership.

Innovation: Developing a learning culture that rewards innovation and inspires appropriate risk taking; adapting successful models of entrepreneurship; identifying opportunities to pursue entrepreneurship.

Design Thinking: Creating new service concepts, prototyping, and developing processes for experimentation.

Data Analytics: Understanding basic elements of data analytics and artificial intelligence and their application to contexts in health care delivery.
Special features
This hands-on program includes group discussions, case studies, individual activity-based development and small group exercises to deepen your insights and sharpen your performance management skills.
Strategy for Health Care Delivery
Introduction
When you improve value, everyone wins—your patients, your organization, and the global health care ecosystem. This program examines the latest strategies and organizational models for transforming the way health care is delivered, measured, and reimbursed. Empowered with new insights and capabilities, you will return to your organization prepared to implement and oversee a value-based health care approach that lowers costs and improves outcomes.
Who Should Attend
Senior-level management from health care delivery organizations, such as general managers, senior clinical leaders responsible for overseeing care delivery, and financial executives who direct cost management

Senior executives or strategists from large organizations that provide health care to employees or customers, collaborate with health care institutions, or offer on-site health services or retail health care (e.g., Minute Clinic) as part of their business model

Senior executives from nonprofit organizations that deliver health care services

Executives from health care insurance companies, government entities that pay for health care, or other payor organizations

Leaders from pharmaceutical companies, medical device companies, or other health care supply companies—including startups and established firms
Key Benefits
Align your organization around a value-based strategy.

Improve health care quality, system delivery, and patient value.

Optimize costs through accurate measurement and reporting.
Program Content
Creating a more effective practice
Organizing into integrated practice units around patient medical conditions or distinct patient populations for primary and preventive care.

Creating and leading a value-based delivery organization.

Incorporating primary care in value-based health care.

Integrating primary care with specialty care.

Overcoming barriers to change.
Measuring and optimizing health outcomes and costs for every patient
Identifying, measuring, and reporting outcomes that matter to patients.

Using Time-Driven Activity-Based Costing to measure the cost of care.

Using outcome and cost data to address areas for improvement, such as matching the right providers to the right tasks.

Empowering clinicians to improve the value of care.

Demonstrating improved outcomes.
Aligning payment with value
Moving to value-based reimbursements.

Employing bundled payments that cover the full care cycle.

Managing bundled payment contracts.
Integrating care delivery across facilities in health systems
Rationalizing service lines.

Performing services in the right location.

Integrating patient care across locations.
Expanding across geography through new facilities, affiliations, and partnerships
Expanding centers of excellence regionally and nationally.

Creating a network strategy based on value for patients.

Collaborating and coordinating care with key partners.
Creating an enabling information technology platform
Moving to value-based reimbursements.

Implementing value-based health care in a large system.

Developing a data collection infrastructure to record outcomes and resource use.
Special features
This hands-on program includes group discussions, case studies, individual activity-based development and small group exercises to deepen your insights and sharpen your skills.