Lisa Blaydes
Lisa Blaydes is Professor of Political Science at Stanford University. She is the author of Elections and Distributive Politics in Mubarak's Egypt (Cambridge University Press, 2011) and State of Repression: Iraq under Saddam Hussein (Princeton University Press, 2018). She holds degrees in Political Science (PhD) from the University of California, Los Angeles and International Relations (BA, MA) from Johns Hopkins University.
The discussant of Lisa Blaydes is Ildiko Kaposi, Associate Professor of Media Studies at GUST.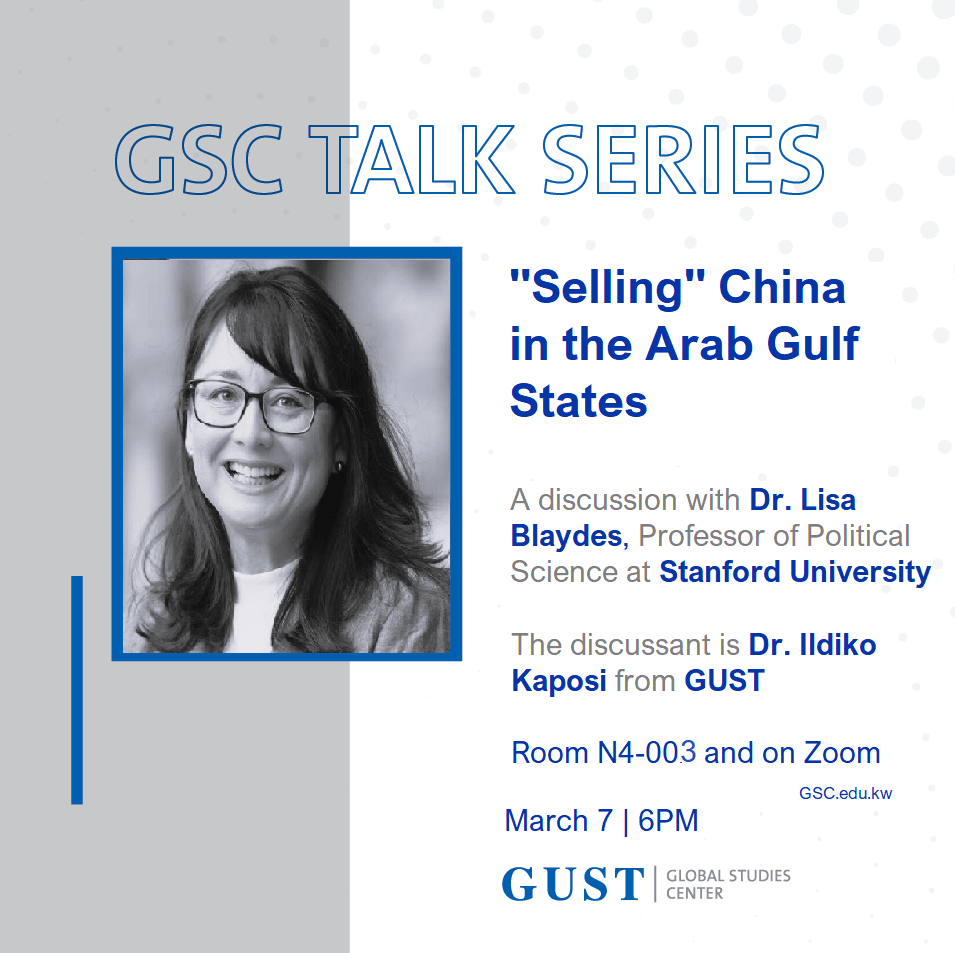 GSC TALK SERIES
Overview
This lecture will present the history, archaeology and art history of Elam, a civilisation that flourished from the 3rd Millennium to the 4th century BCE in what is now southwest Iran, to the east of Mesopotamia. The main historical events as well as some artistic masterpieces will be briefly discussed.