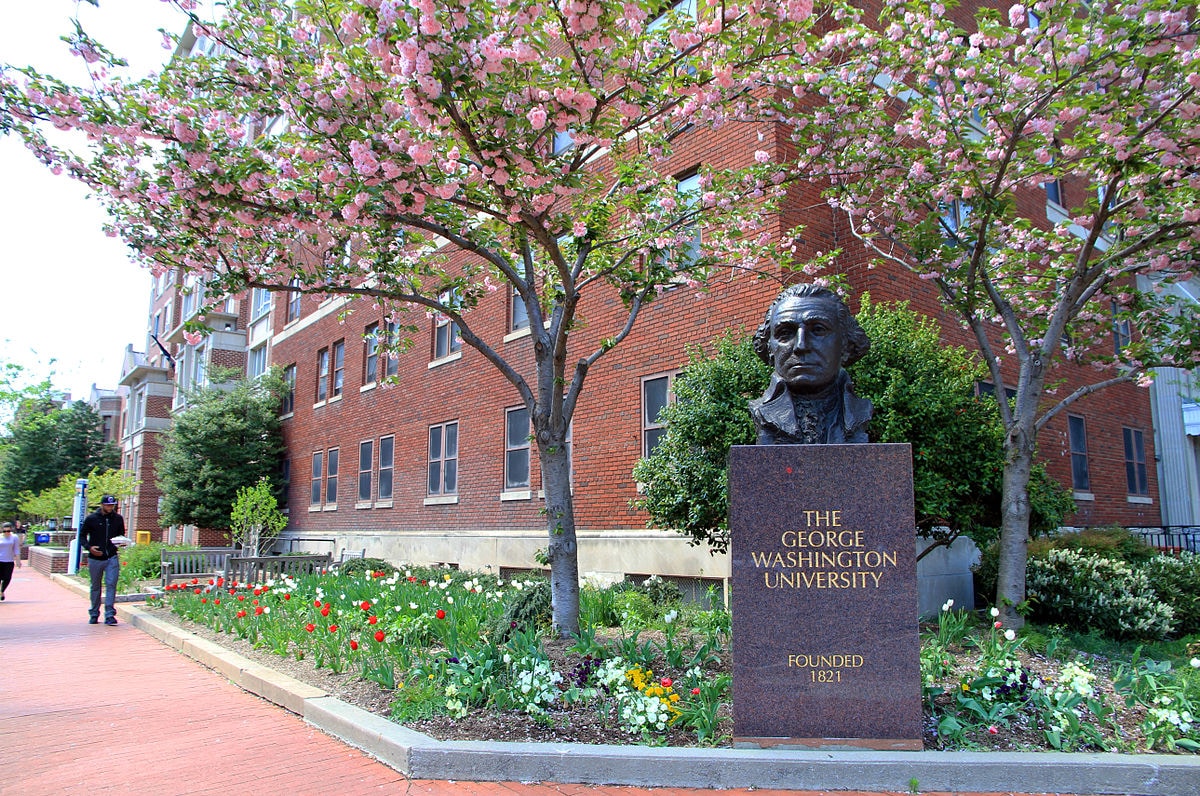 George Washington University
The George Washington University (GW or GWU) is a private federally chartered research university in Washington, D.C. chartered in 1821 by the United States Congress. GW is one of six universities in the United States with a congressional charter.
The George Washington University (GW) is the largest private university in Washington, DC, enrolling 25,000 students from across the country and the world. GW's critical research initiatives, the strength of GW academic programs, distinguished faculty, and accomplished students have earned GW its reputation as a leader in global education. GW's ten colleges and schools, nearly 100 research centers and institutes, world-class library system, and state-of-the-art technology provide an impressive array of intellectual resources. Among our strengths are programs in global development, international relations, international law, public policy, health sciences, business, politics, diplomacy, biomedical engineering, the sciences and the arts.
Summer study at GW is a one-of-a-kind experience. GUST fully funded summer scholarship programs leverage our close ties to the Washington, DC community to offer international students opportunities to engage in skills-based, experiential learning. GW's Summer and Special Programs support students' academic studies, providing advising and registration assistance. In addition, students benefit from a full range of program activities, including admission and career sessions, recreational and cultural programs, site visits and trips to nearby cities.
For more information, please contact: