type
FACULTY DEVELOPMENT SEMINAR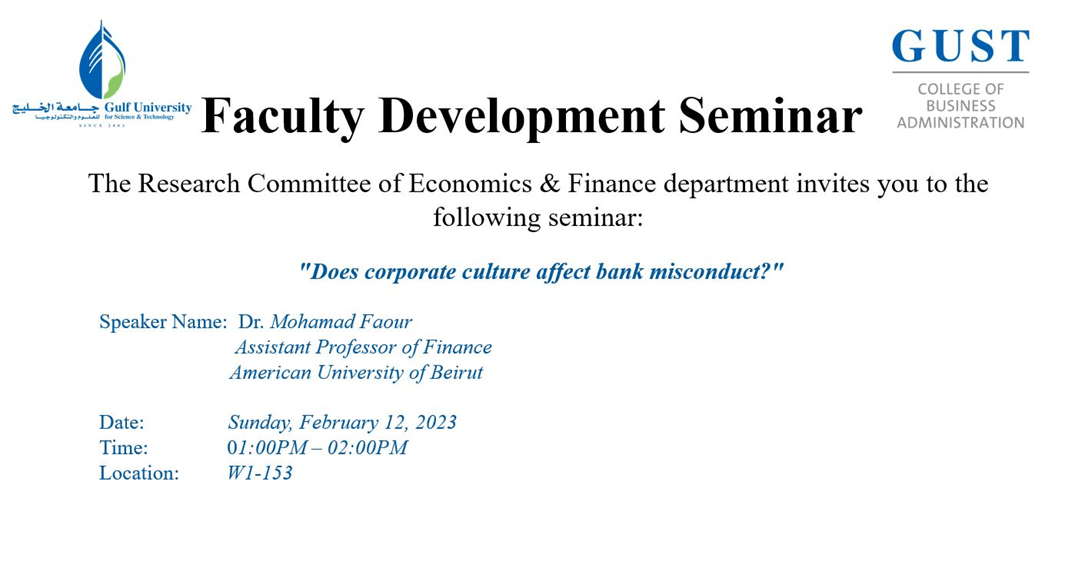 GUST Alumnus, Dr. Mohamad Faour delivers seminar: Does corporate culture affect bank misconduct?
Meet Dr. Mohamad Faour
Dr. Mohamad Faour is an Assistant Professor of Finance at the American University of Beirut. Prior to joining AUB, Dr. Mohamad was a Postdoctoral research fellow at University College Dublin, from which he also obtained his PhD in finance. Dr. Mohamad has also obtained a masters degree in Financial Economics from the University of Exeter and a bachelor's degree in finance from GUST. His research is in areas of financial misconduct, bank risk-taking, corporate payout policy and the carbon footprint of sovereign wealth funds. His research has been presented in the Financial Management Association, European Finance Association, International Finance and Banking Society and British Academy of Management, amongst others.