audience
Students and academic staff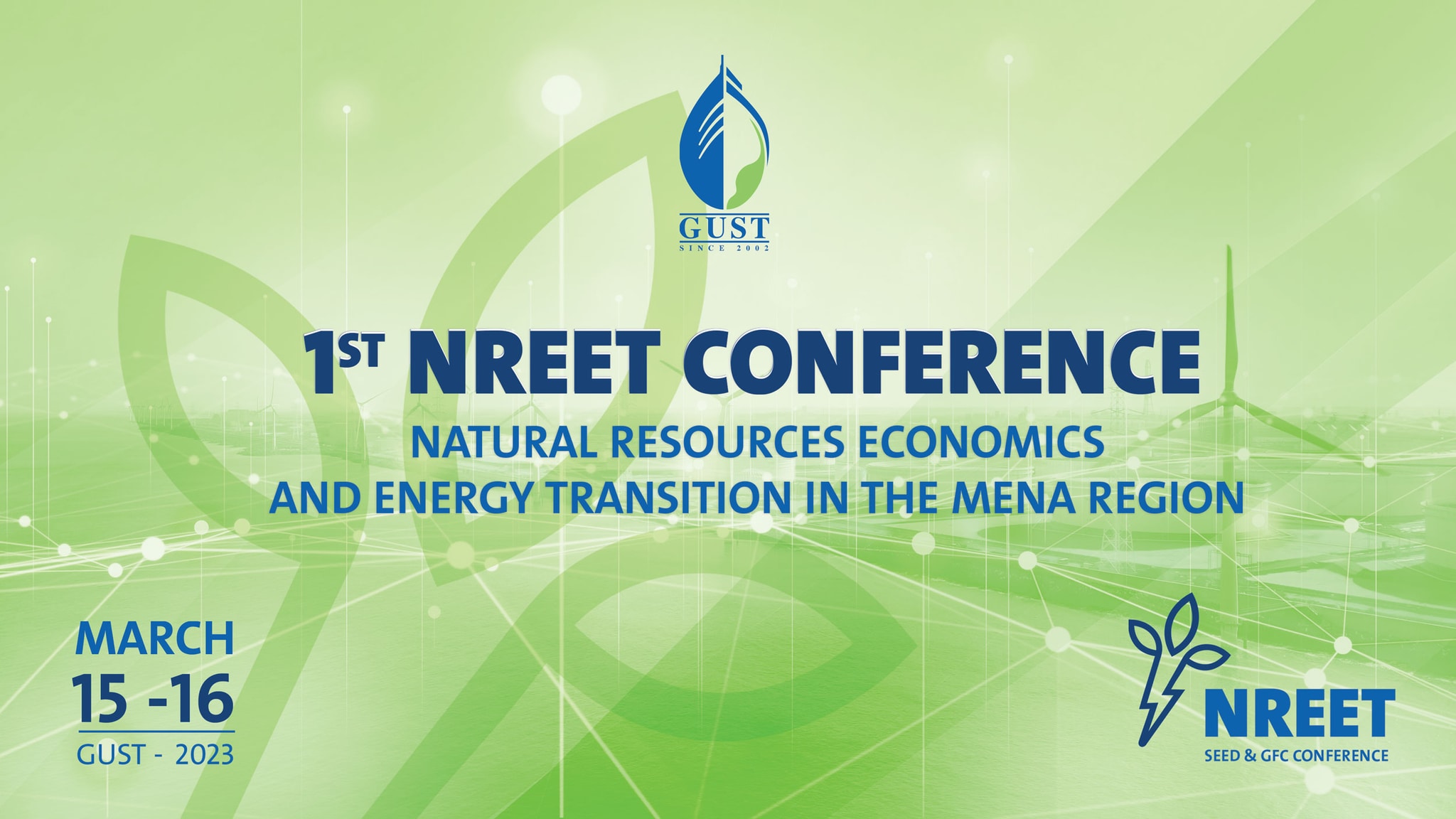 Natural Resources Economics and Energy Transition (NREET) Conference
Hosted by
Gulf University for Science and Technology (GUST)-Kuwait
Organized by
Center for Sustainable Energy & Economic Development (SEED) & Gulf Financial Center (GFC), in partnership with Economics & Finance Department
Location
Gulf University for Science and Technology (GUST)-Kuwait & W6-200, W6 hall
OBJECTIVES AND SCOPE
This Conference will focus on the challenging energy transition issues in the MENA region. More precisely, it aims at providing an overview of the many faces of the energy transition, including energy efficiency, clean energies deployment, and financing. This conference will be the place to debate and exchange ideas between experts and professionals engaged in academic, government, national and international organizations. The specific objective of this Conference is to obtain a clearer understanding of the role played by renewable energy and energy efficiency in addressing key energy and environmental issues facing MENA economies. Nowadays, researchers and energy policymakers are more convinced about the vital role played by renewable energy deployment and energy efficiency improvement in spurring economic growth, reducing pollutant emissions, and improving human well-being. Therefore, the conference will provide a unique opportunity for an exchange of scientific and academic knowledge to help network and enhance communication amongst all stakeholders.
PUBLICATIONS OPPORTUNITIES
The conference offers publications opportunities for high quality submitted papers in the following special issues and associated journals: Resources Policy, Energy Efficiency, Energies, Journal of Financial Reporting & Accounting (more Journals might be added in the coming weeks).